"MagiС Carpets" allows artists to travel, conduct research and create new art objects together with local artists and communities.
Since 2020 Jam Factory Art Center is a member of the international platform "MagiC Carpets" and realizes the project in the following ways: it represents Ukrainian artists internationally through their participation in foreign residencies; it hosts artists from other countries and conducts local art residencies in Lviv.
In 2020, as a part of the international art residency "MagiC Carpets", four artists from Ukraine and Italy were working in Lviv for a month, the artists are: Iryna Ruzina, Serhiy Petliuk, Guendalina Salini, Jacopo Natoli . The guests got to know Ukrainian artists and Lviv cultural institutions, as well as collaborated with children and teenagers who live in the Pidzamche district. As a result of these interactions, new art objects were created for Pidzamche based on the stories about the district. 
The residency will provide a space that will encourage cooperation and help the artists in the creation of the art object. Moreover, the guests will be invited to participate in the presentations, workshops and projects taking place in Lviv. Practices included media and performing arts, creation of clay sculptures, masks, posters and costumes. During the workshops the artists paid great attention to the tools of critical thinking and participants' motivation to freely express their views on environmental phenomena, education, leisure, public spaces, as well as to share their experiences, hopes, fears and aspirations.
In this way, the abandoned Lviv location will not only turn into an exciting destination for the foreign guests, but also give a chance to Lviv citizens to rediscover this district from a new perspective.
Since Jam Factory Art Center is a member of "MagiC Carpets" platform, Ukrainian artists have an opportunity to take part in art residencies of the same type that are organized by other member countries of the platform.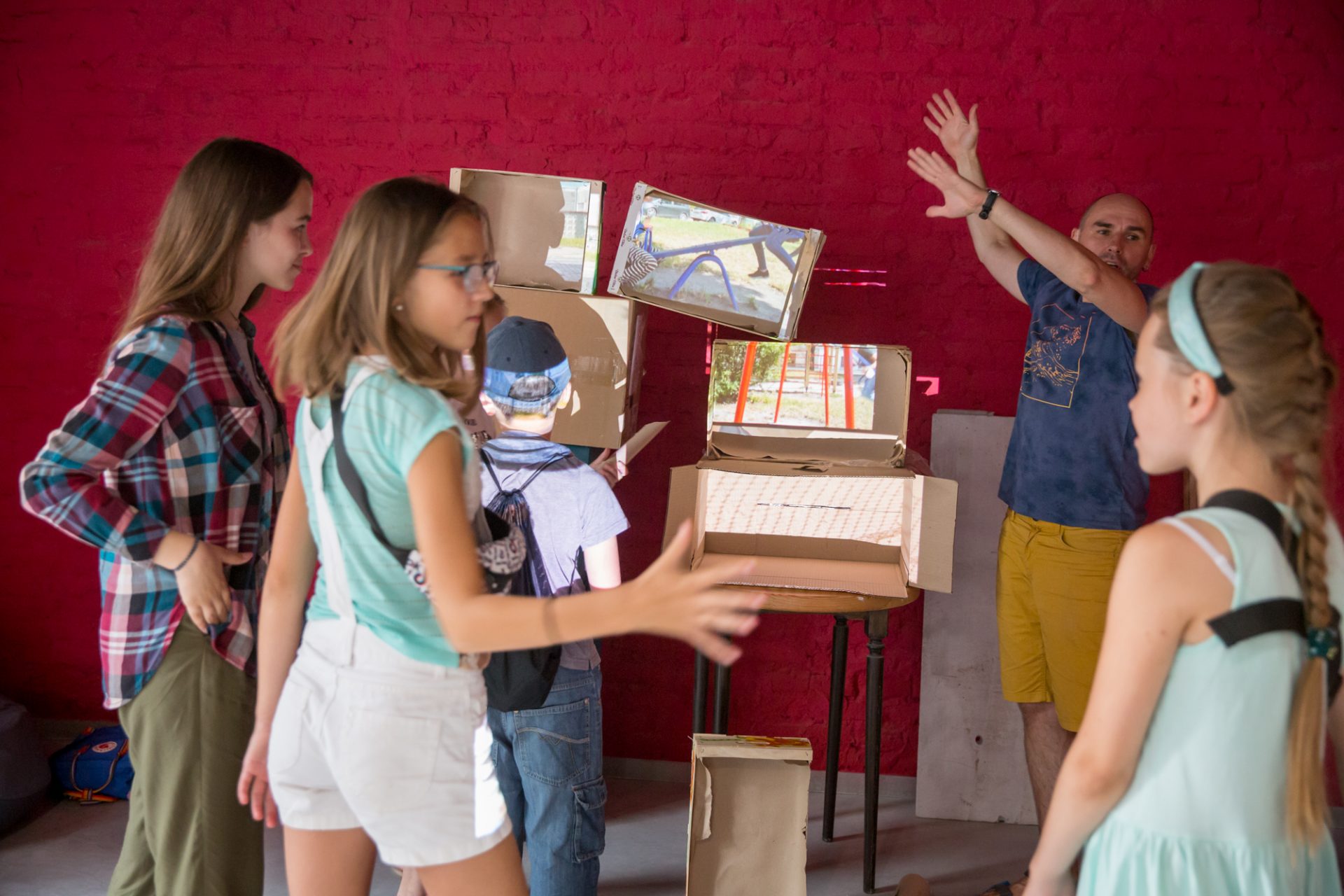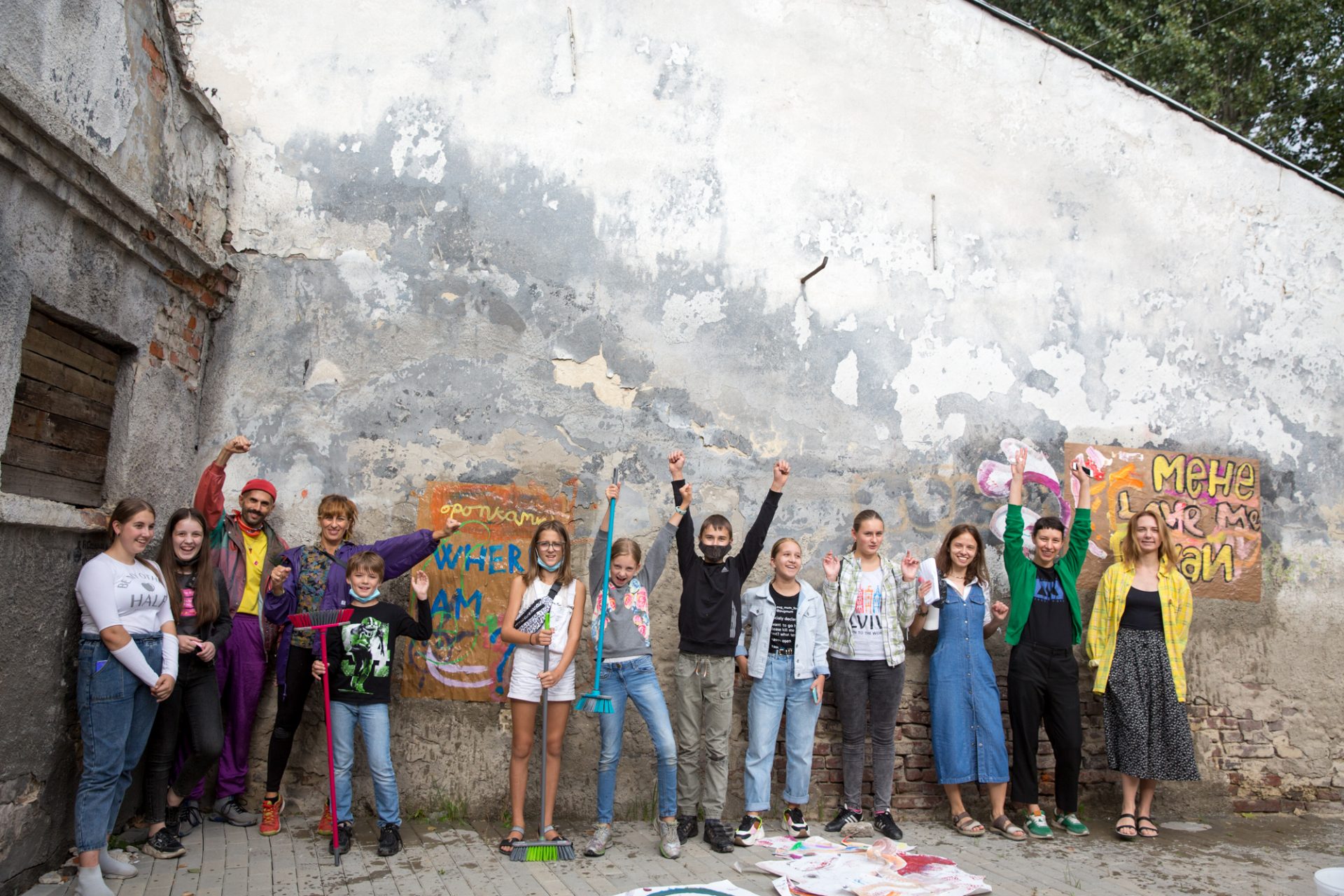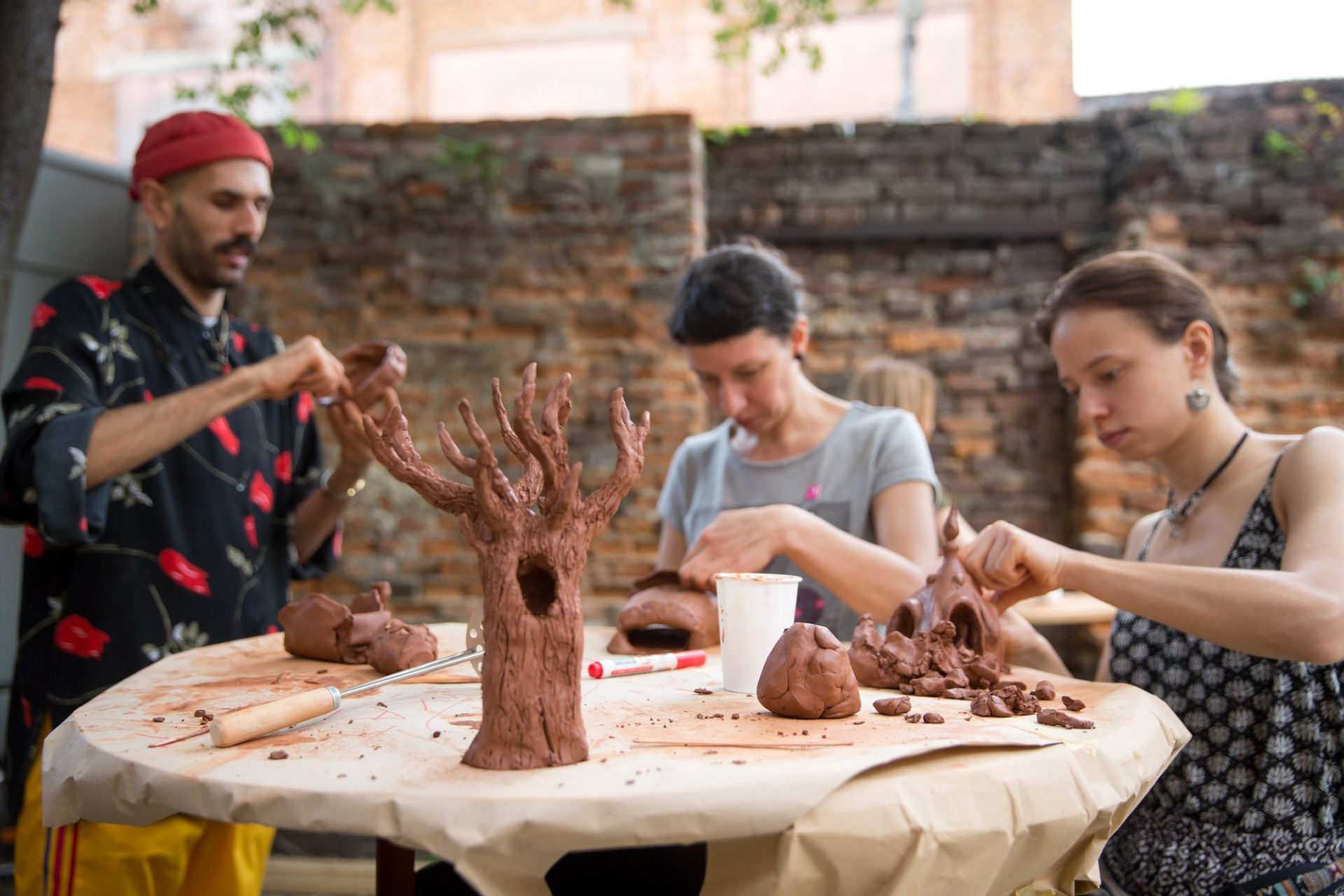 "MagiC Carpets" is an international art platform created in 2017 that gives evolving artists and curators an opportunity to start their own "magical trip" by collecting local stories all around Europe and telling them in other countries through their art.
Jam Factory Art Center became a member of "MagiC Carpets" in January 2020.
For further information, visit this page.
The project "MagiC Carpets" is co-financed by the EU Program "Creative Europe".
"I really liked what we were doing today. There was a lot of adrenaline that now people may start shouting, they will tell to stop." – the participant said.
"I felt not lonely. I'll probably remember that for a long time. And, perhaps, someday I will repeat it ", – the participant.
Platform: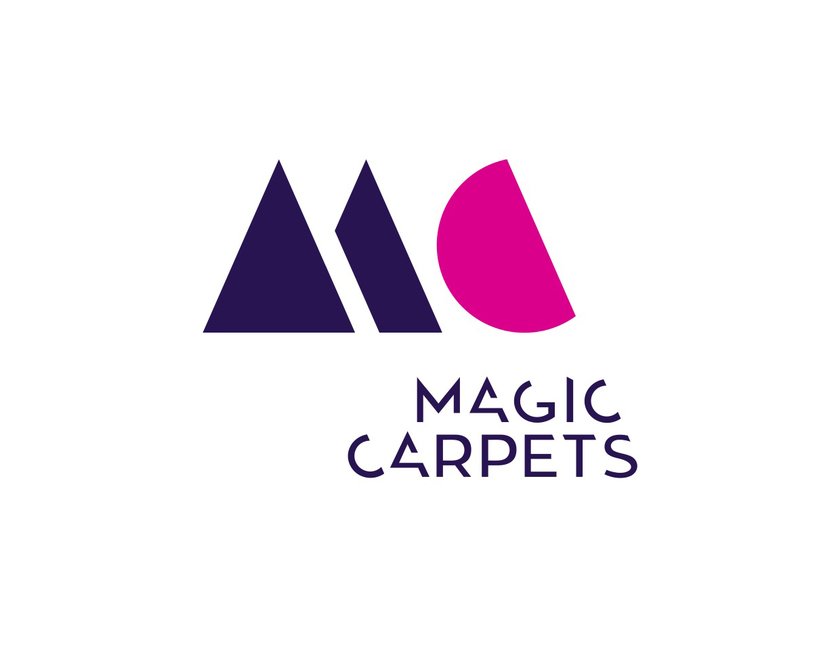 MagiC Carpets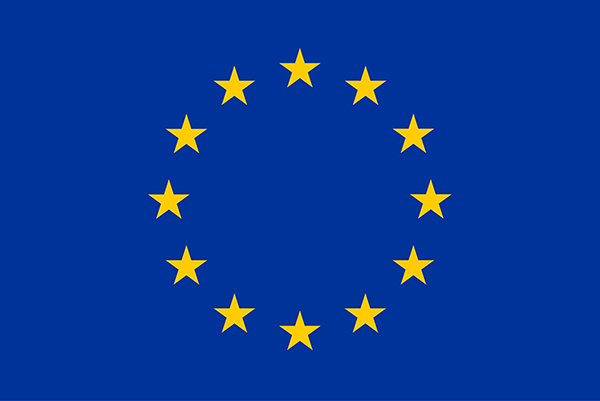 Co-funded by the Creative Europe Programme of the European Union
Residents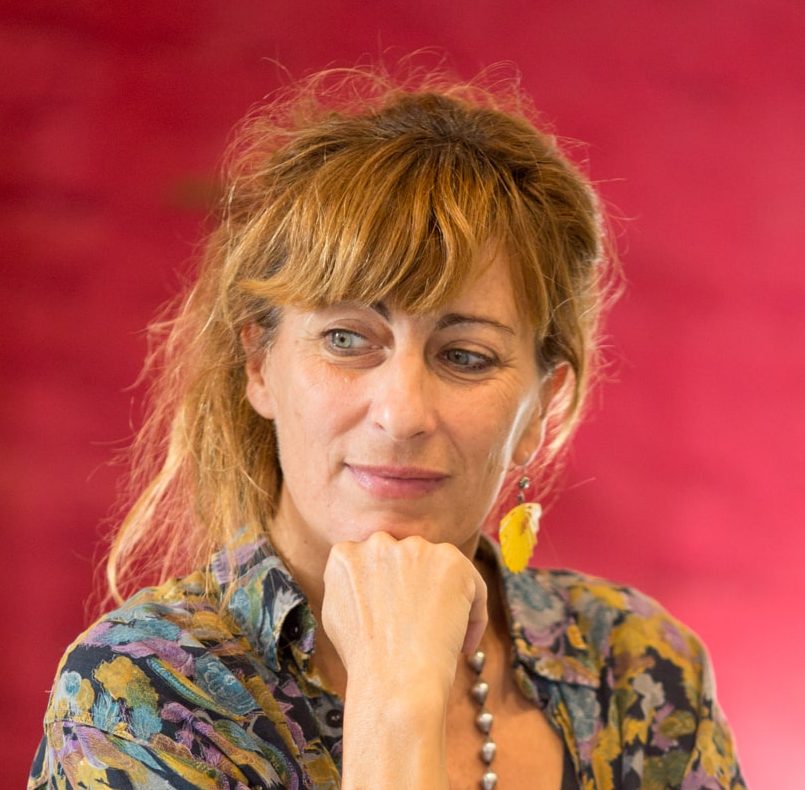 Guendalina Salini
Italy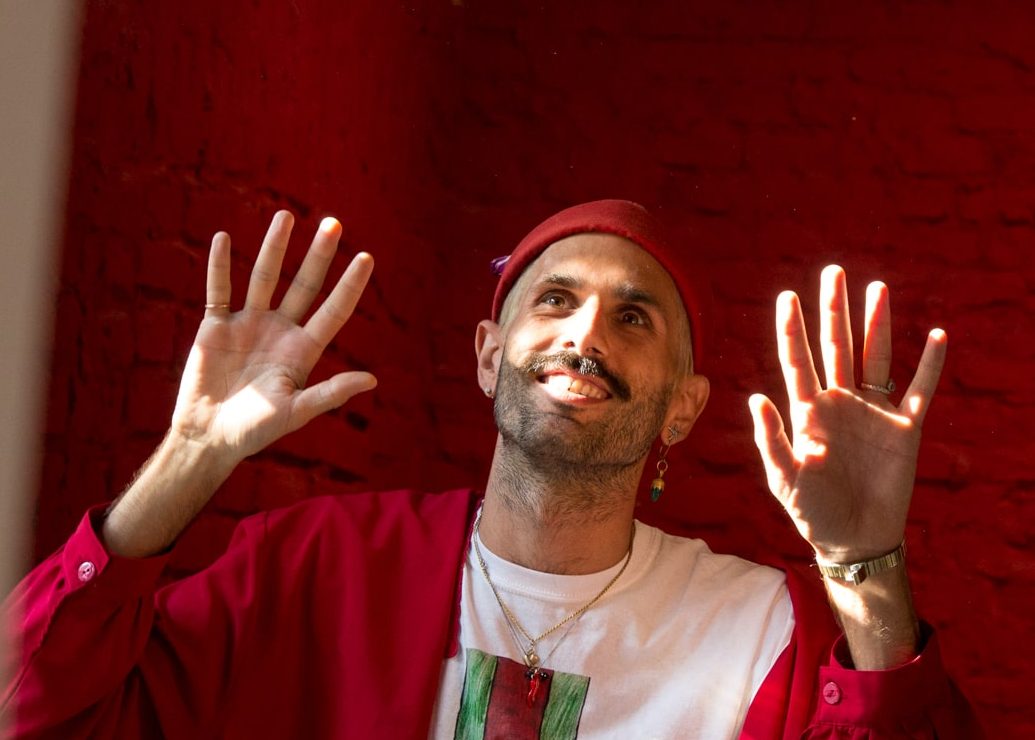 Jacopo Natoli
Italy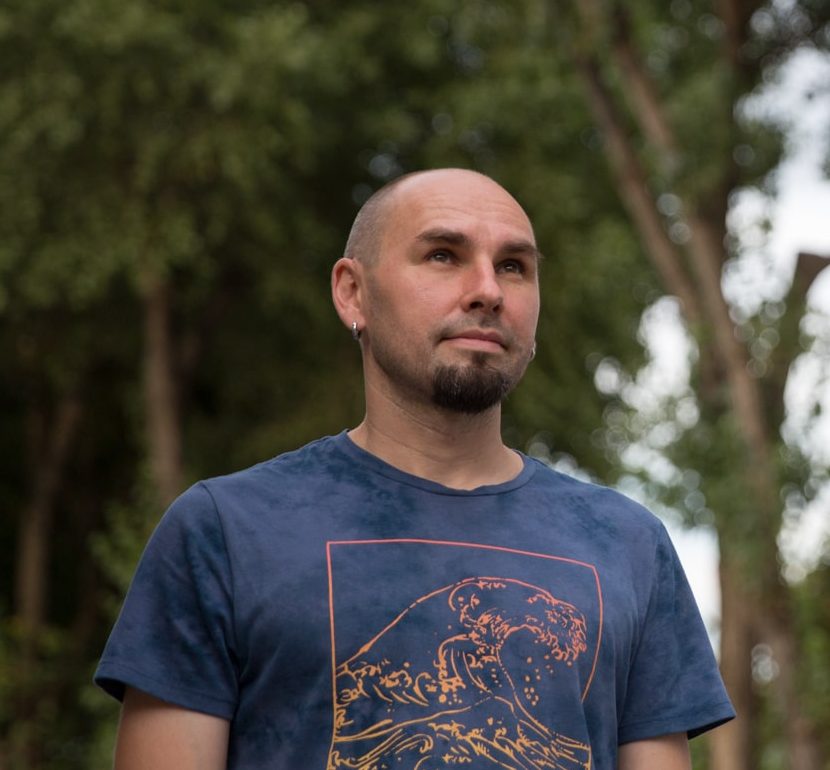 Serhiy Petliuk
Ukraine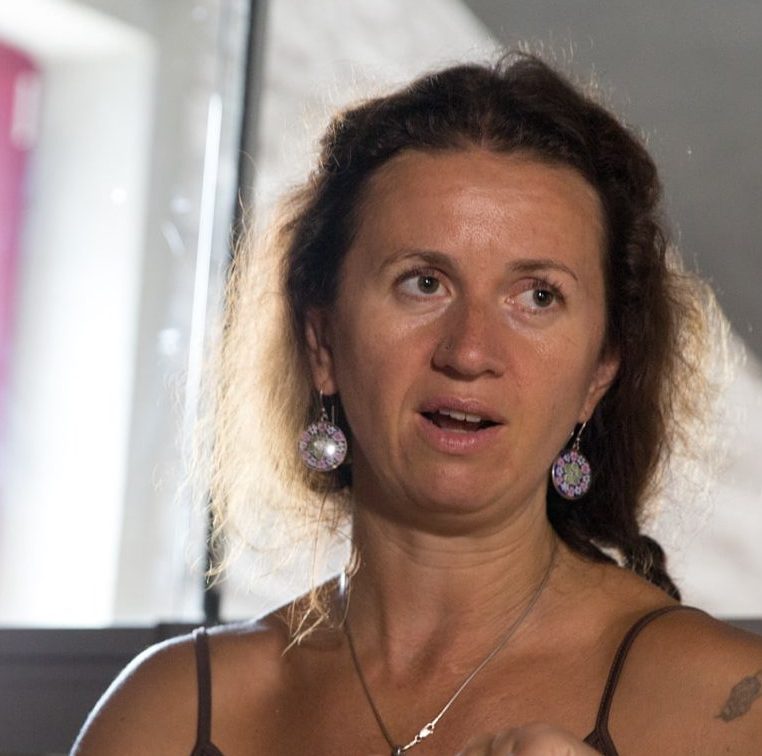 Iryna Ruzina (Ani Zur)
Ukraine
Project curator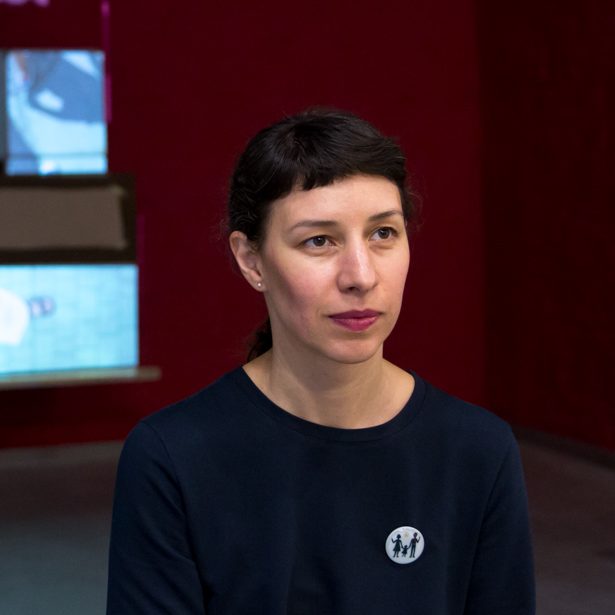 Anna Gaidai
Ukraine
International art platform "MagiC Carpets" includes: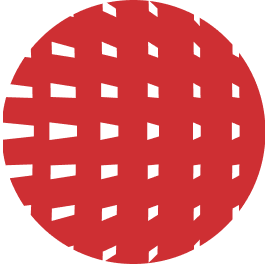 EVA International
Ireland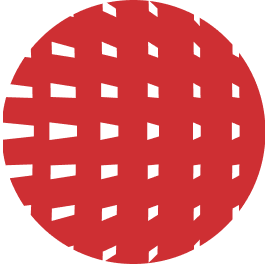 Folkestone Fringe
The UK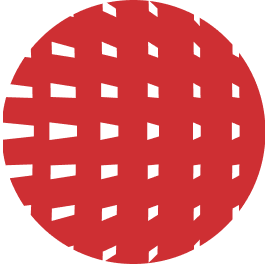 Ideias Emergentes - Imerge
Portugal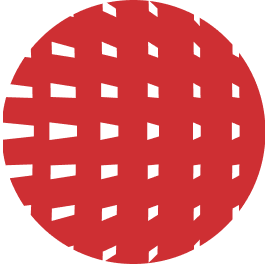 LAB 852
Croatia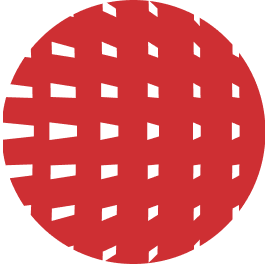 Latitudo S.r.l. Italy
Italy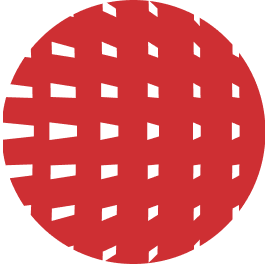 META Cultural Foundation
Romania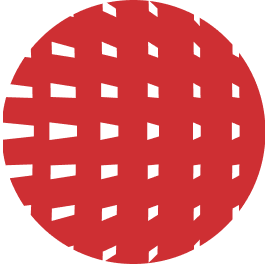 New Theatre Institute of Latvia
Latvia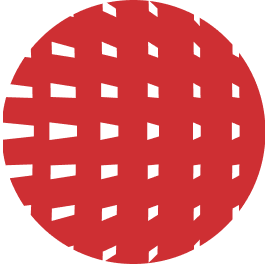 Novo kulturno naselje
Serbia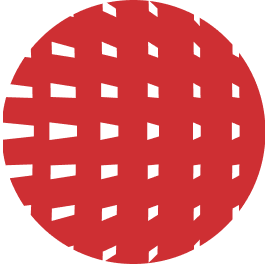 Prague Biennale
Czech Republic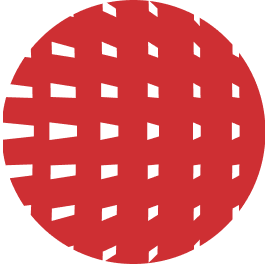 Tbilisi Photo Festival
Georgia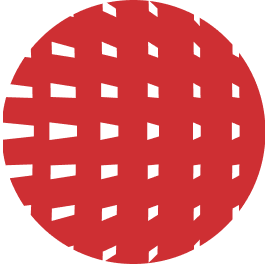 KUNSTrePUBLIK e. V. / ZK/U - Zentrum für Kunst und Urbanistik
Germany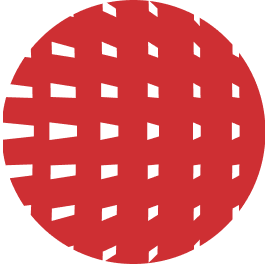 Openspace. Innsbruck
Austria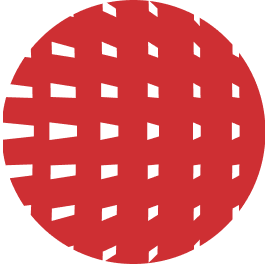 Trempolino
France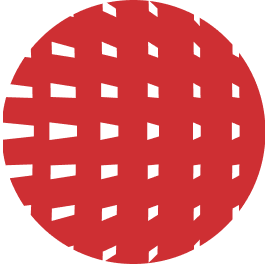 Jam Factory Art Center
Ukraine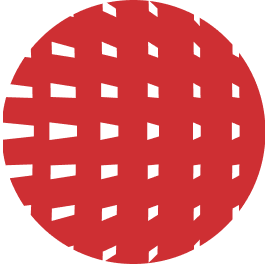 Kaunas Biennial
Lithuania