ABOUT THE PROJECT
"The Untitled Document" is a theatrical project where artists make statements about Russian aggression against Ukraine, the current state of society, and visions of the future. We want the Ukrainians to have the most influential voice in this war discourse, and art is essential for describing reality. Artists are already recording history in their works, looking for an up-to-date vocabulary to express our feelings and tell the world about current events.
EIGHT SHORT COMPOSITIONS ABOUT LIFE OF THE UKRAINIANS FOR WESTERN AUDIENCE
The reading was held not only in Ukraine, but also in many cities in Denmark:
Holstebro, Denmark (14.09)
Lemvig, Denmark (15.09)
Struer, Denmark (19.09)
Skive, Denmark (20.09)
Varde, Denmark (21.09)
Ikast-Brande, Denmark (22.09)
Herning, Denmark (26.09)
Vinderup, Denmark (29.09)
Later, readings will take place in other European countries, in particular in the Czech Republic.
Author — Anastasiia Kosodiy
Director — Ihor Bilyts
Read by — Nataliia Mazur, Angela Semchuk, Zhanna Ferentz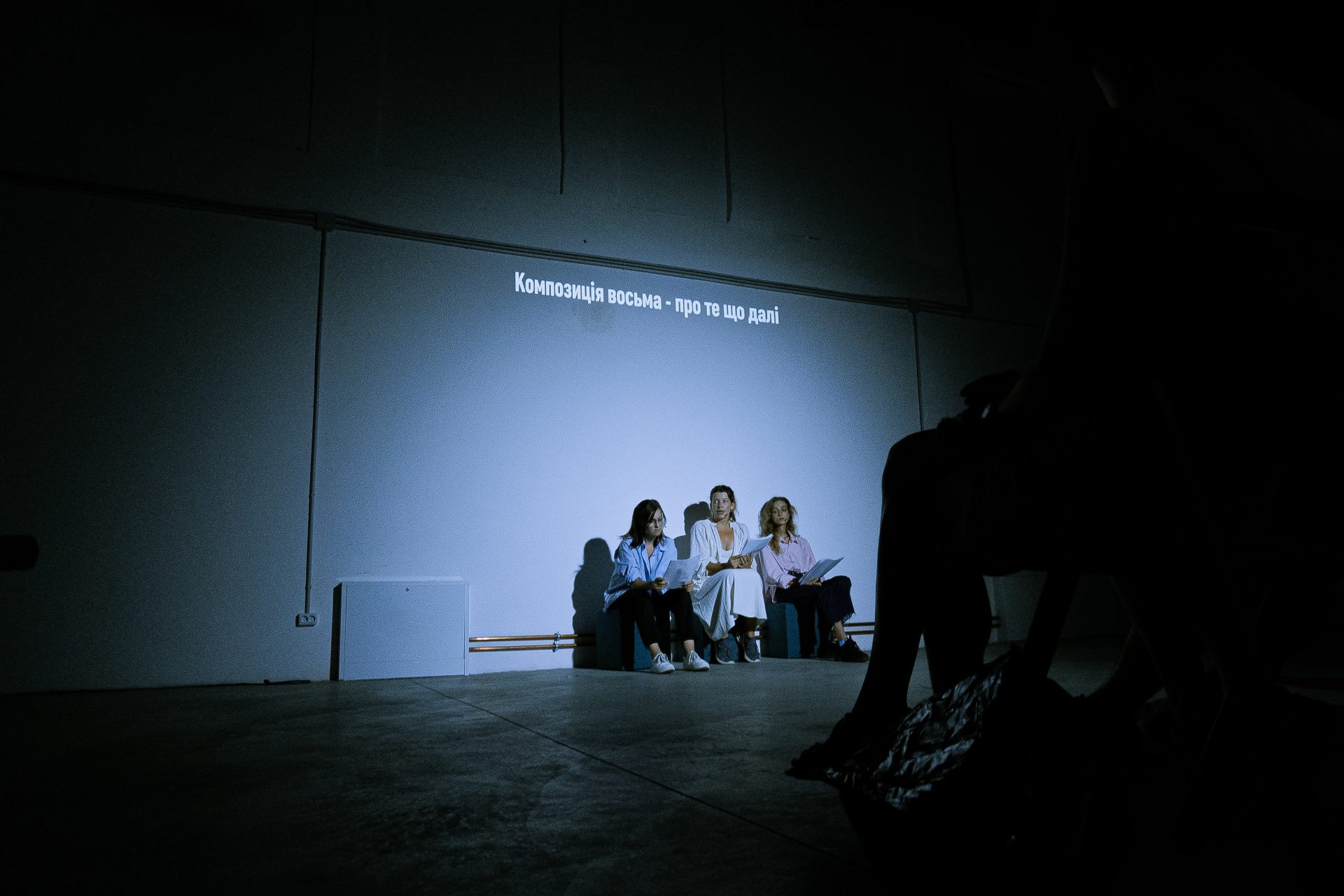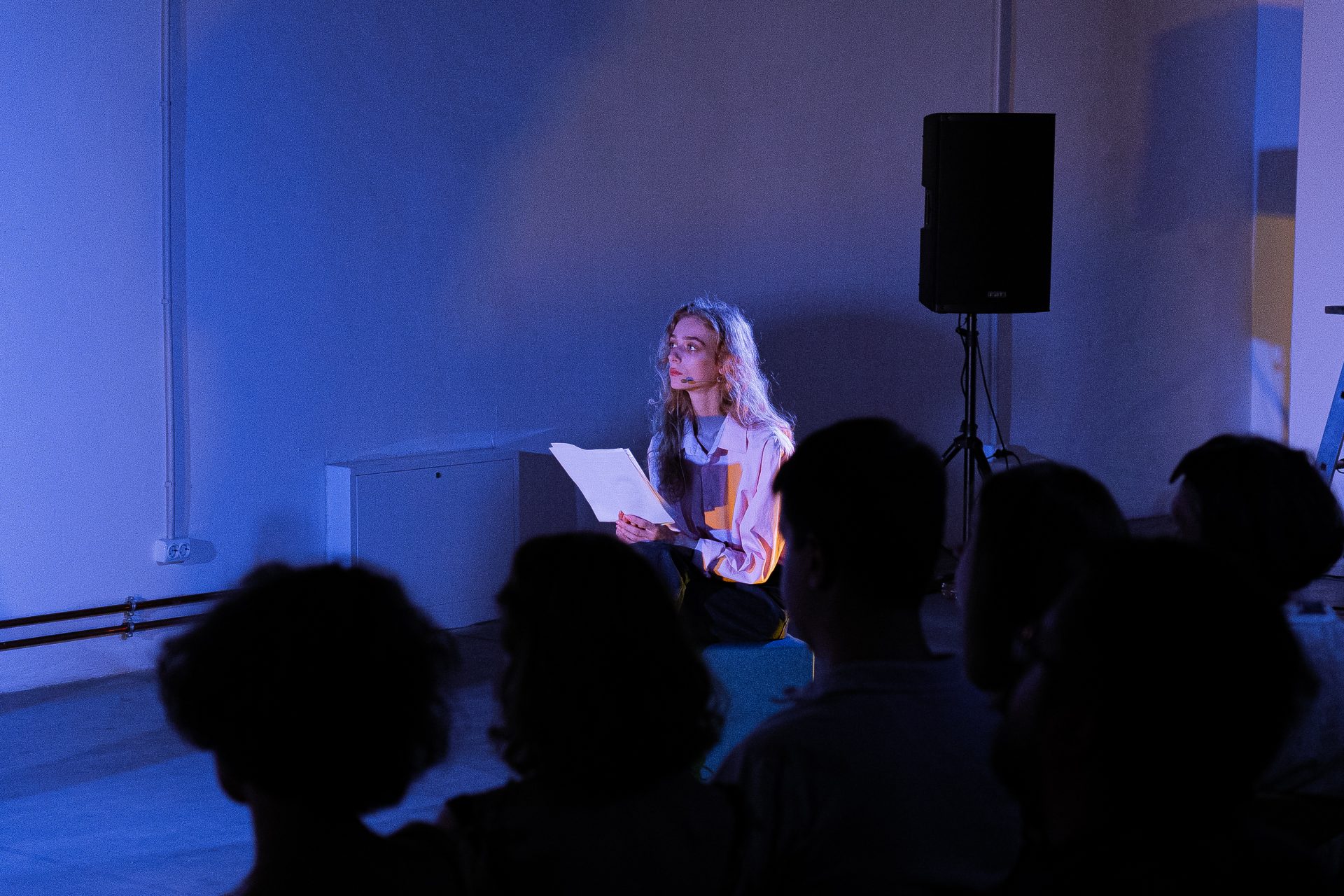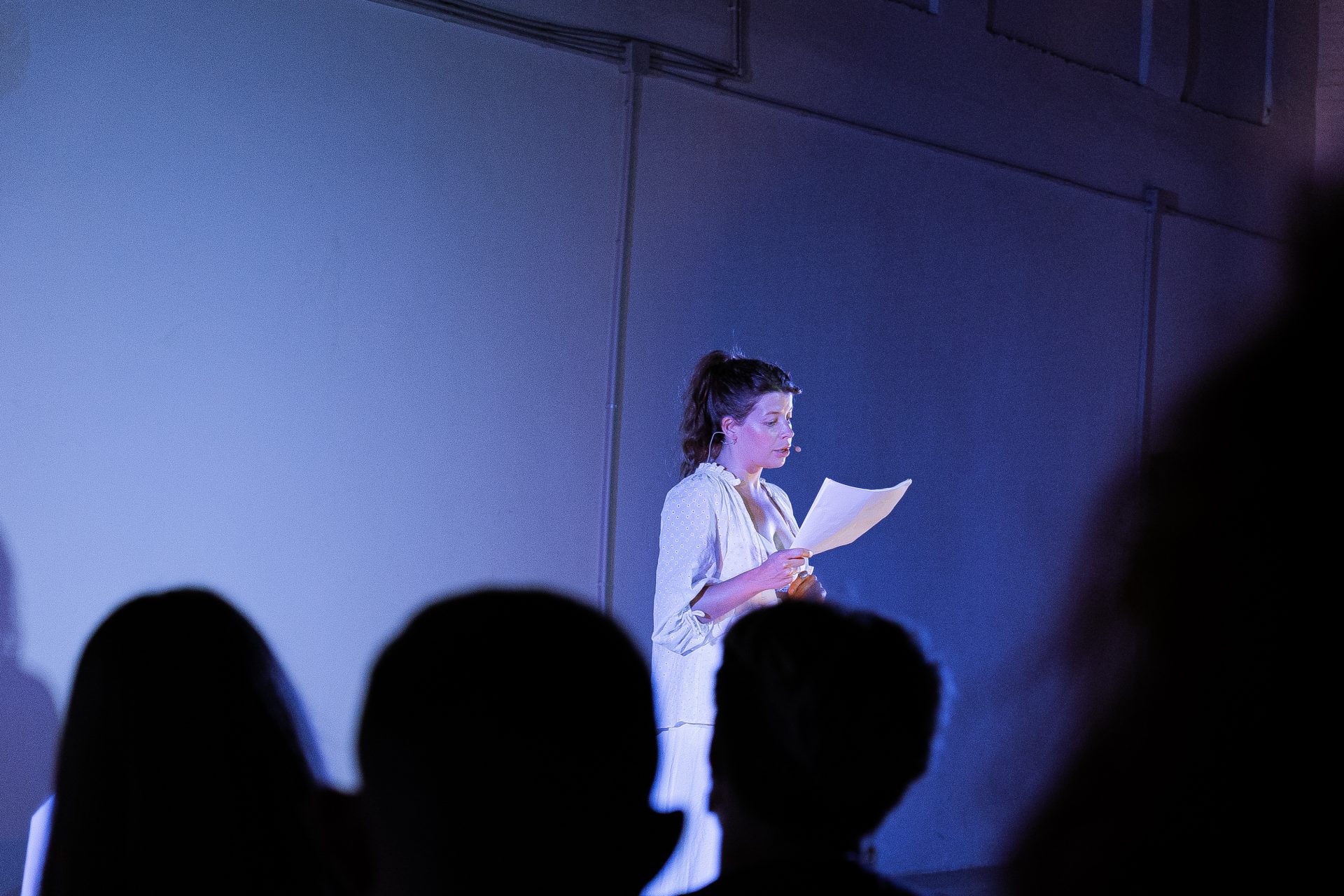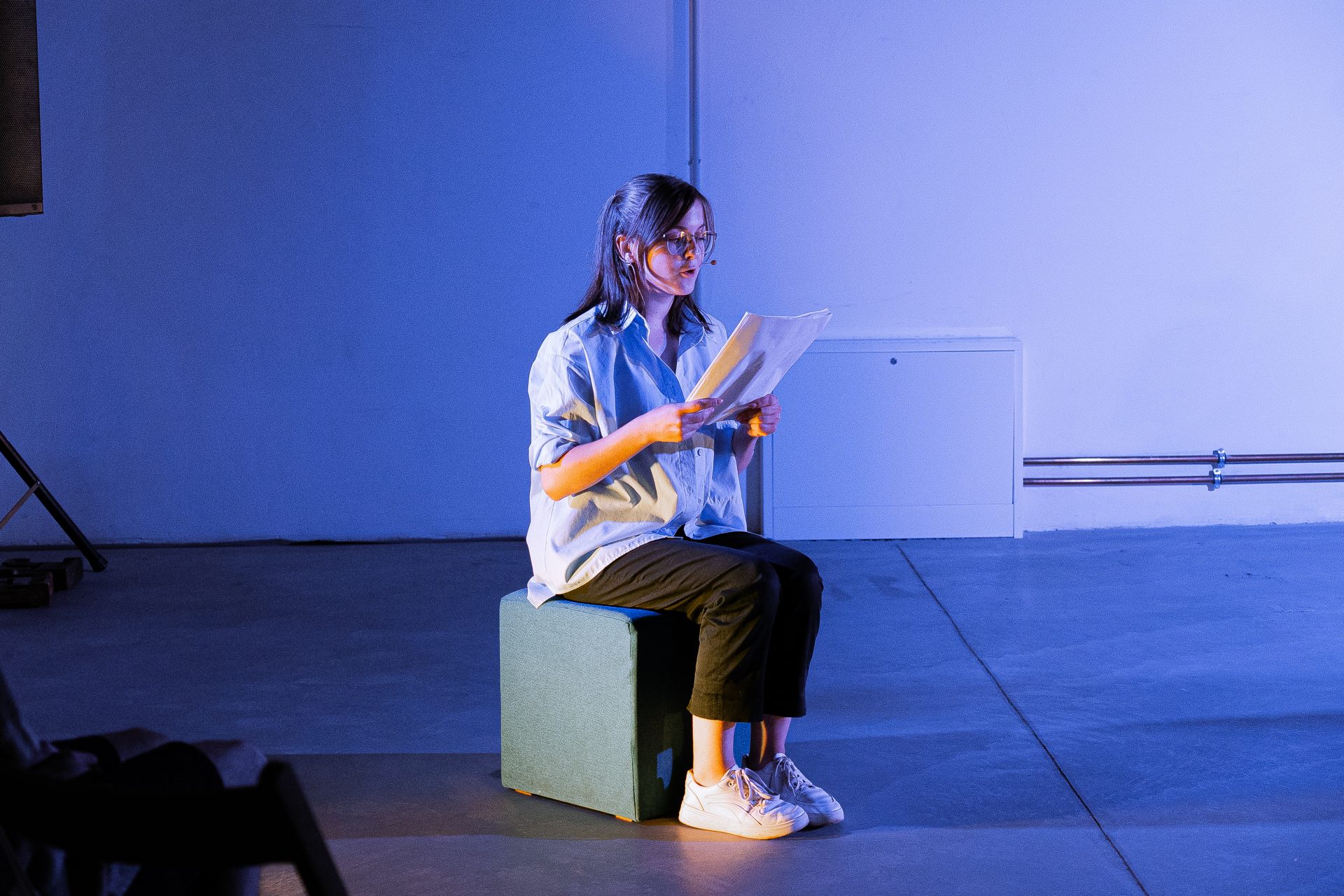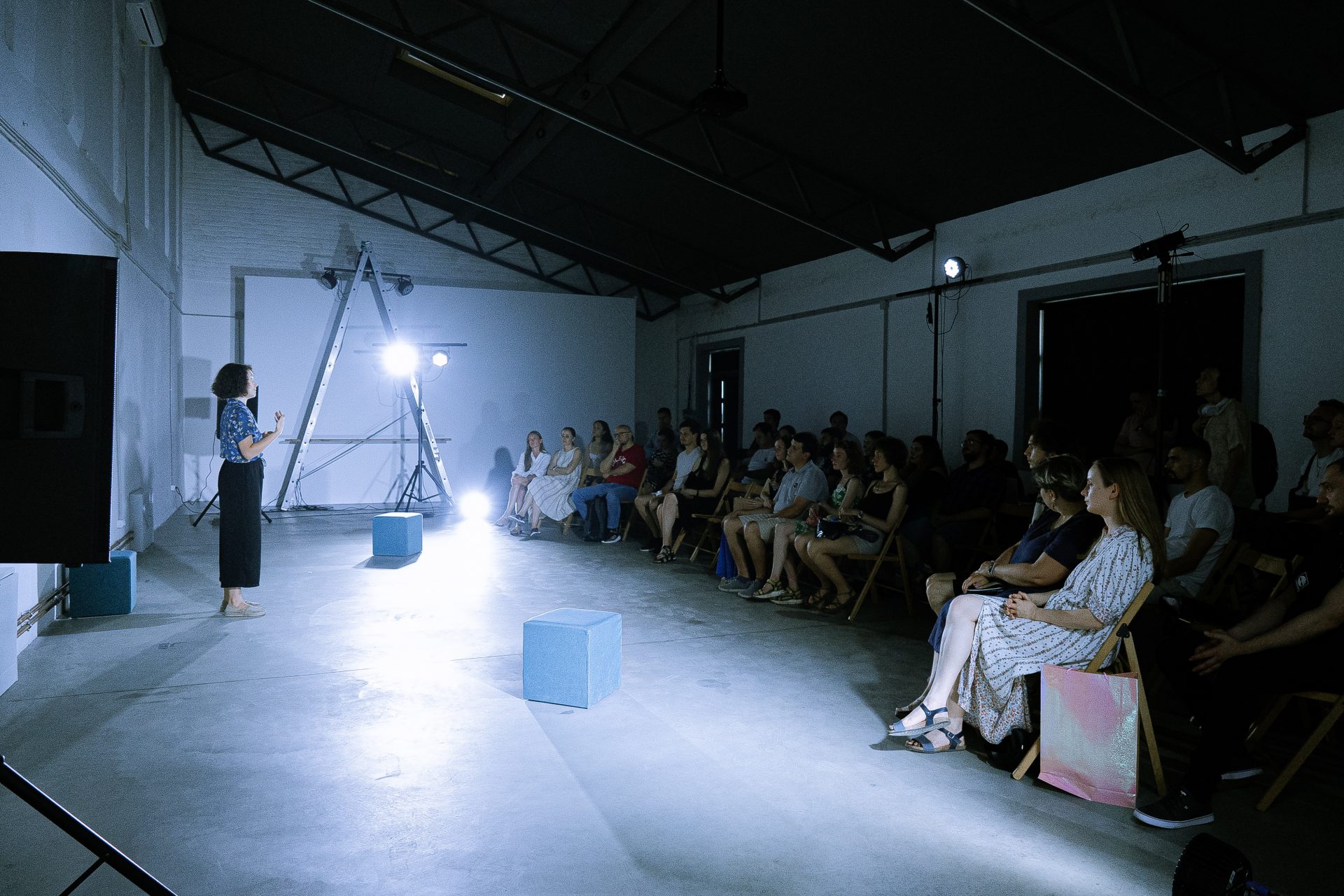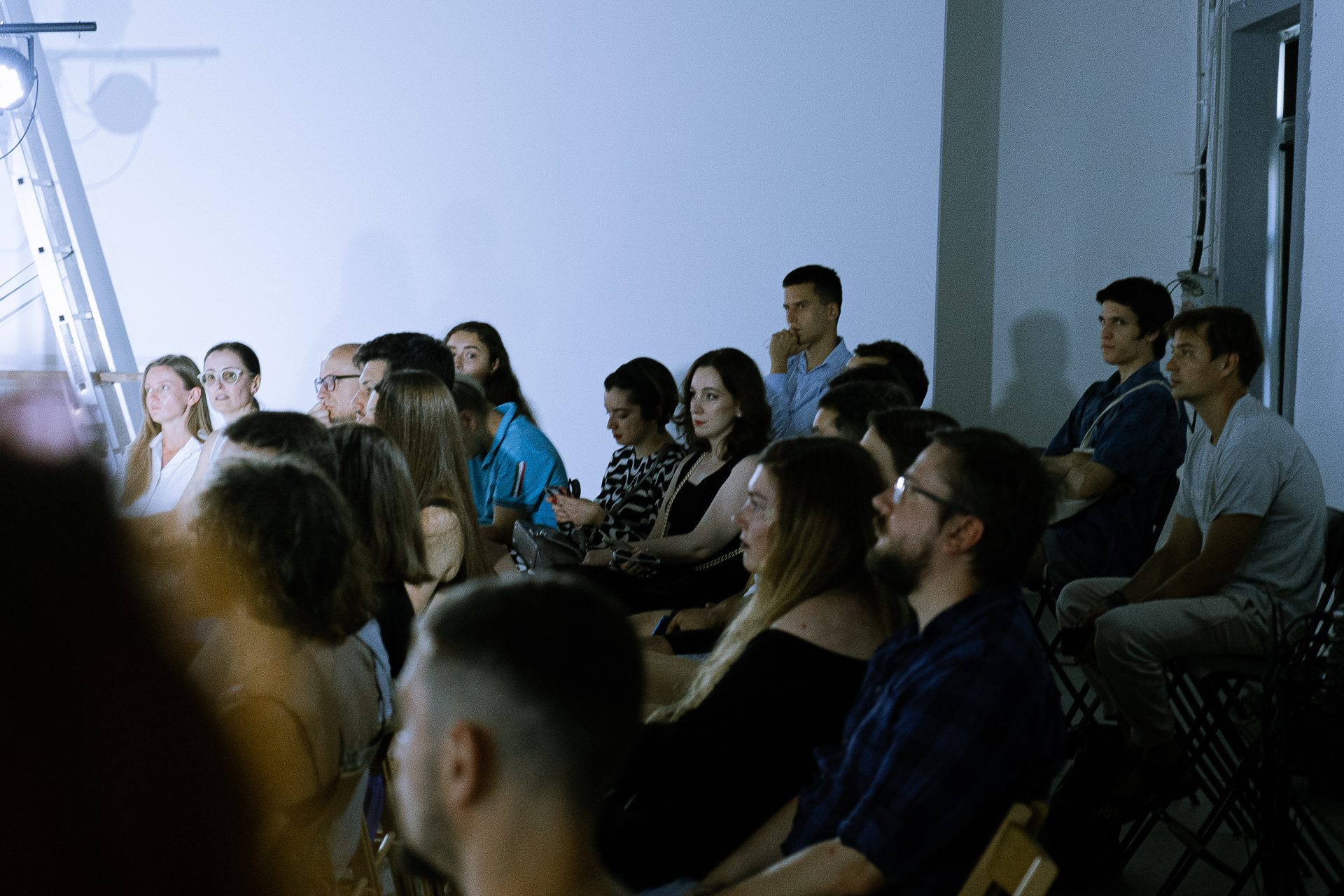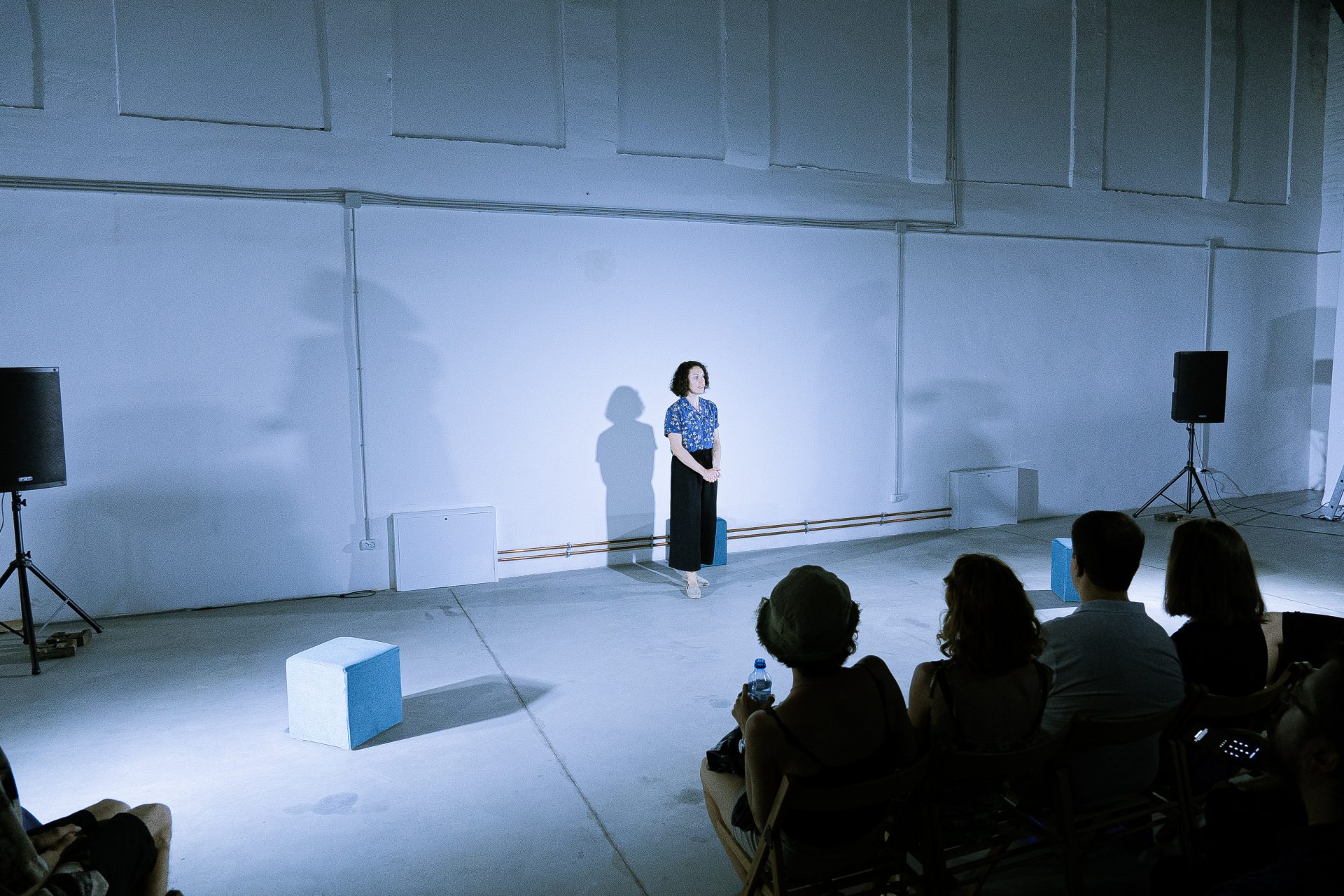 FISH PATH
Anti-utopia with road movie elements against post-war crisis background. The main character Emma makes an herbarium collecting epiobiotic species of plants and suddenly notices that dry leaves and stems, like her body, start photosynthesizing. She needs to find and save sample grain seeds that are buried in the burnt garden next to her destroyed house. This can save people from even bigger hunger.
This journey can become for the main and other characters an interlacement of unspoken post-Soviet historical traumas, as well as a search for identity in a post-colonial and post-capitalist reality. However, the only thing that can remain on the planet is restored cycles here and there of nature in the wandering European continent.
Author — Olga Matsiupa
Director — Svitlana Iliuk
Read by – Tetiana Kaspruk, Oksana Kozakevych, Rostyslav Kolachnyk, Vasyl Kolisnyk, Serhii Lytvynenko, Oksana Tsimbalist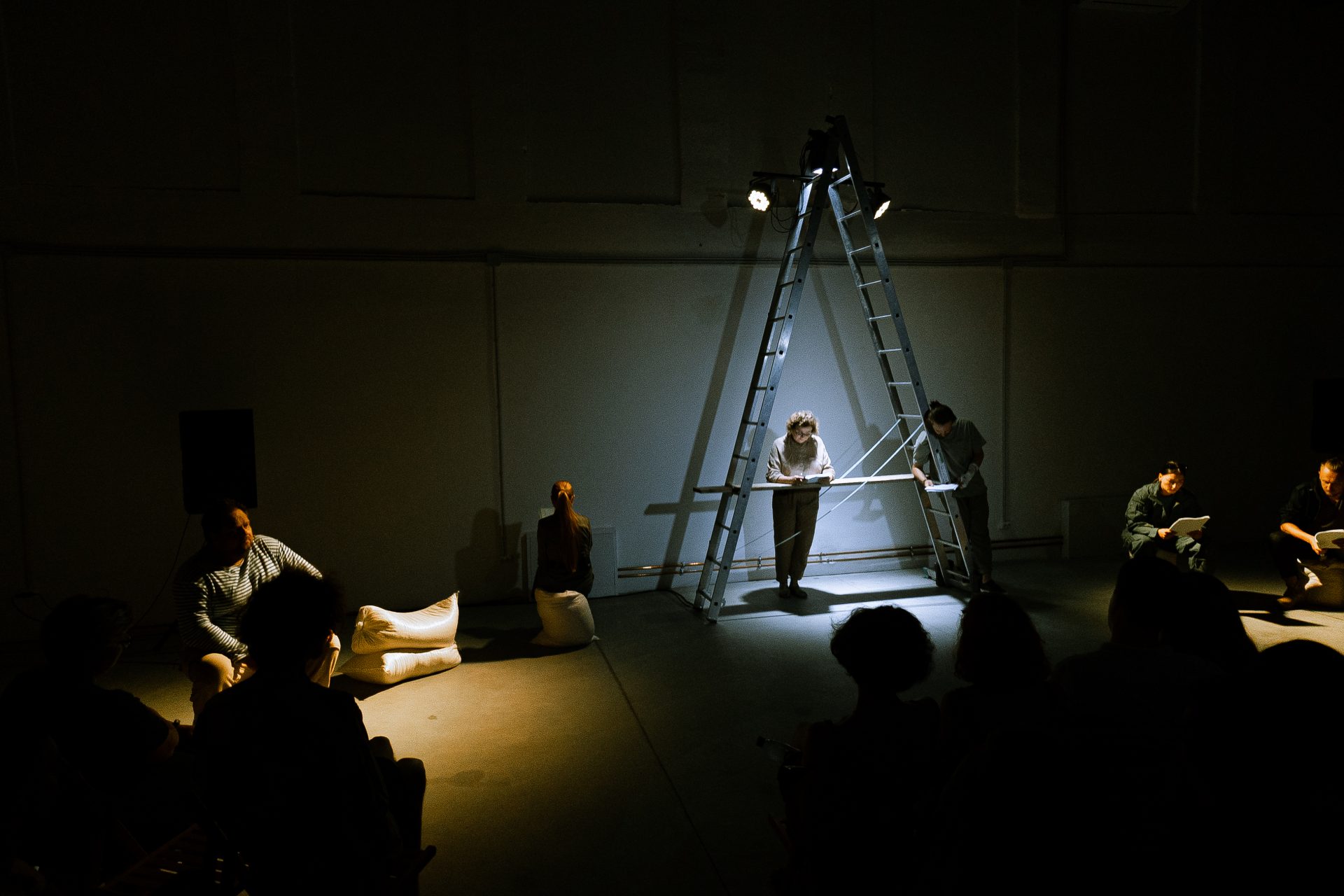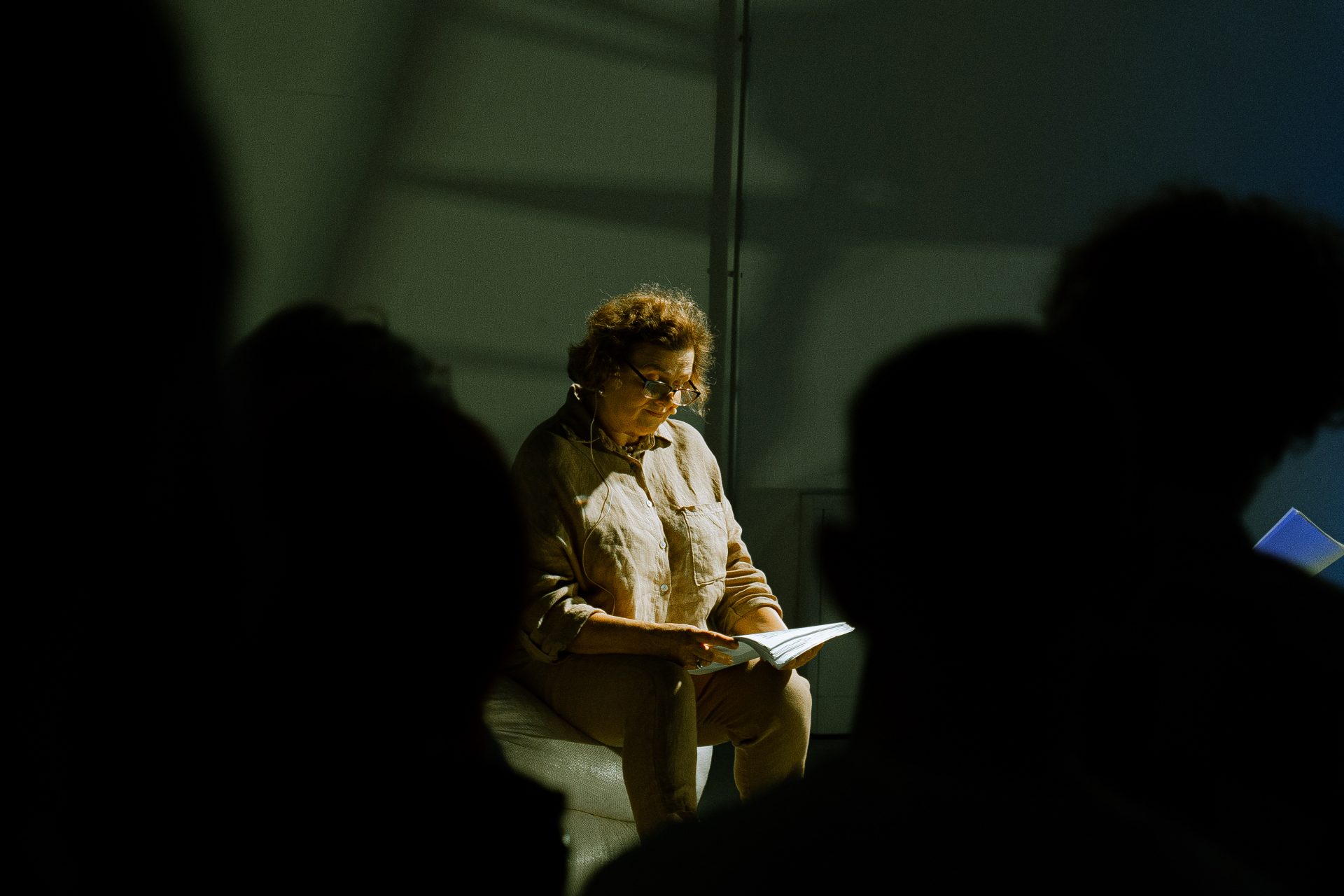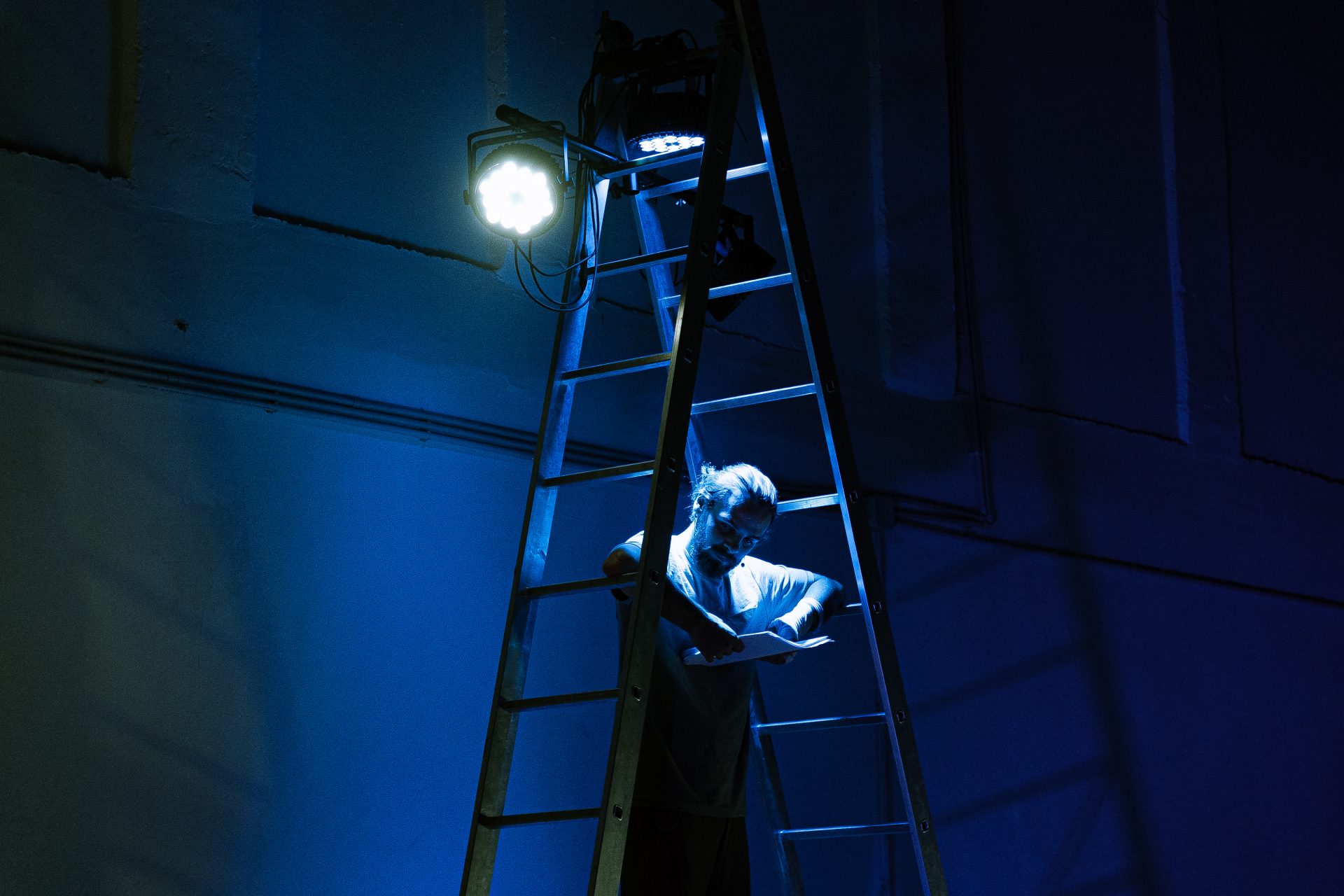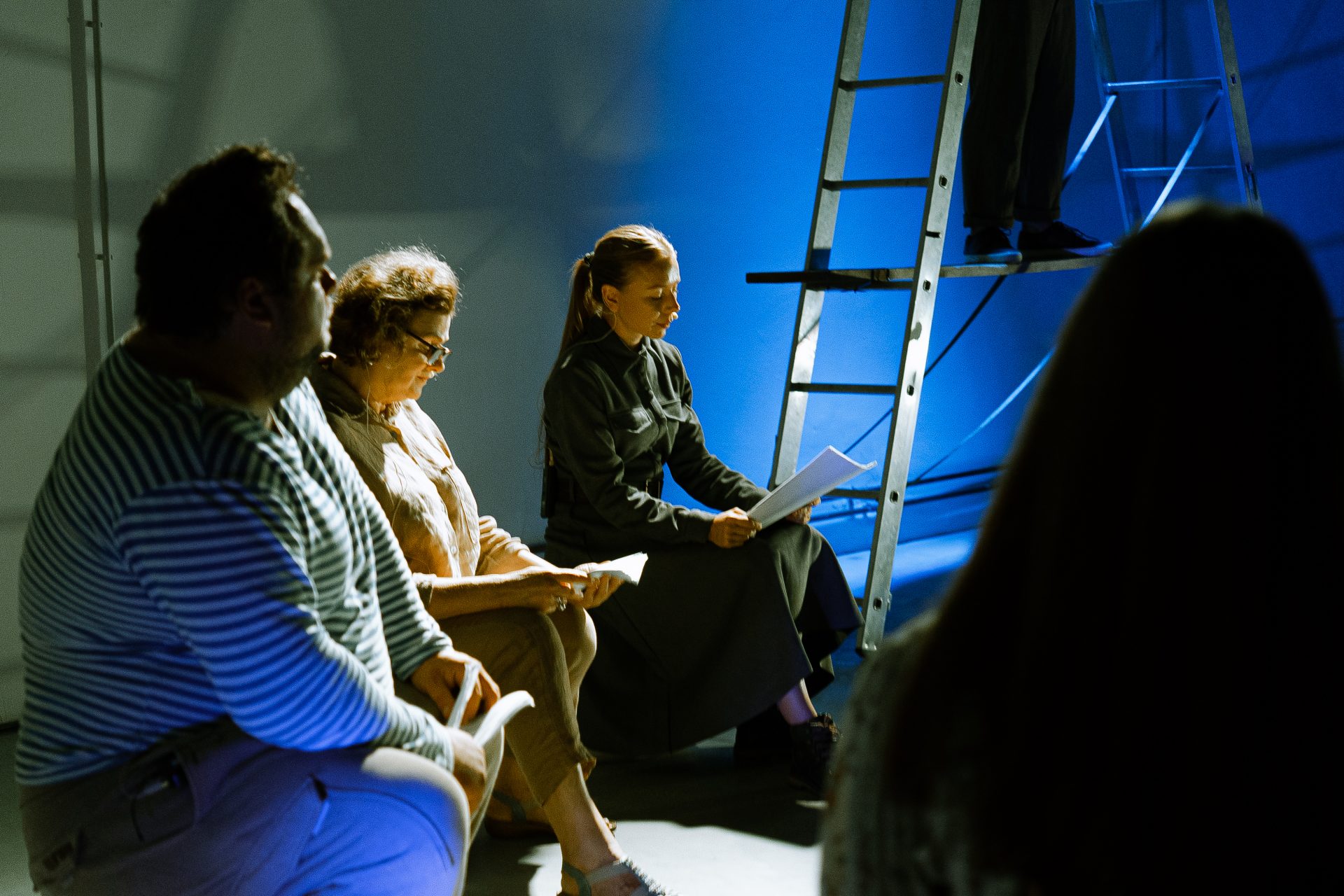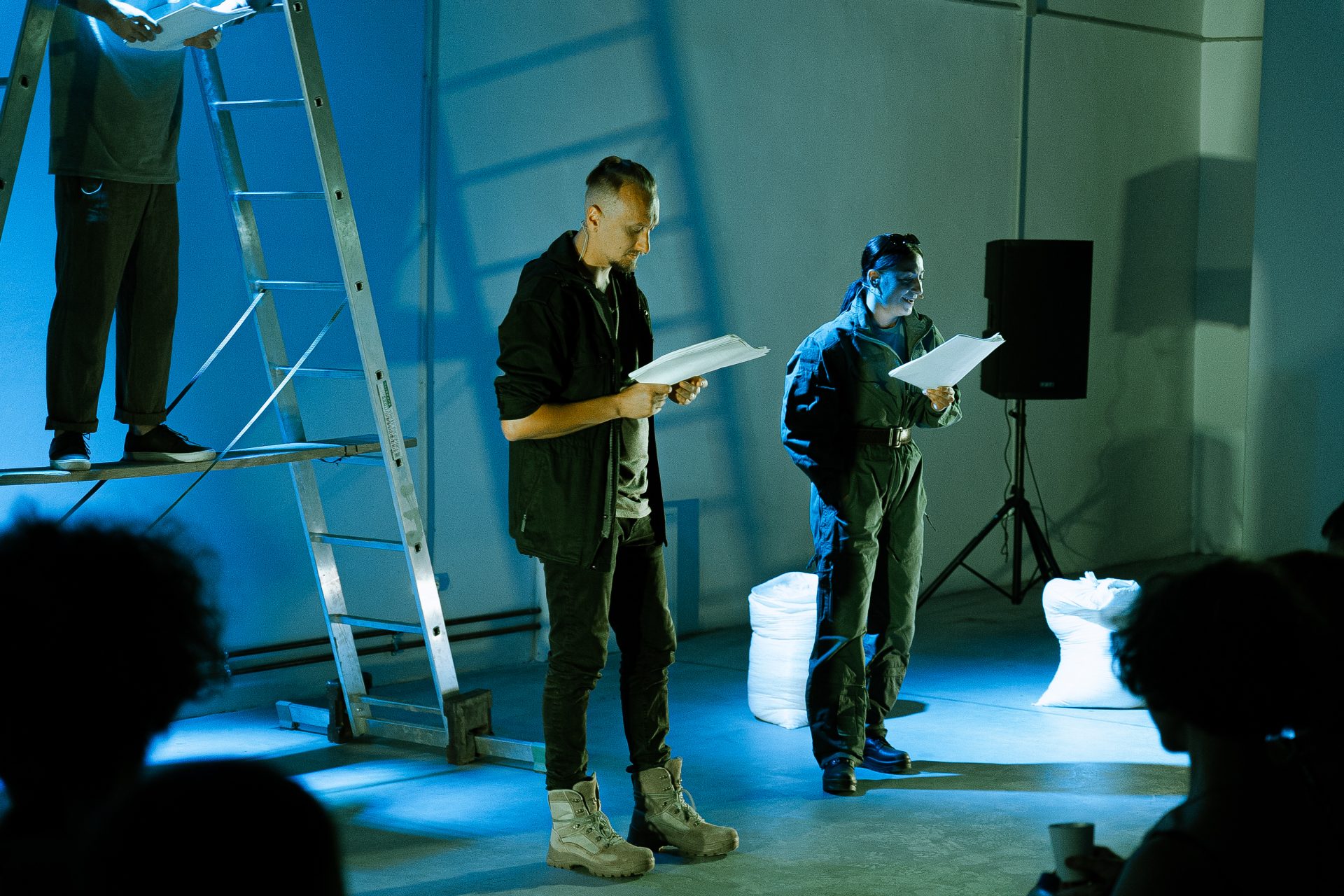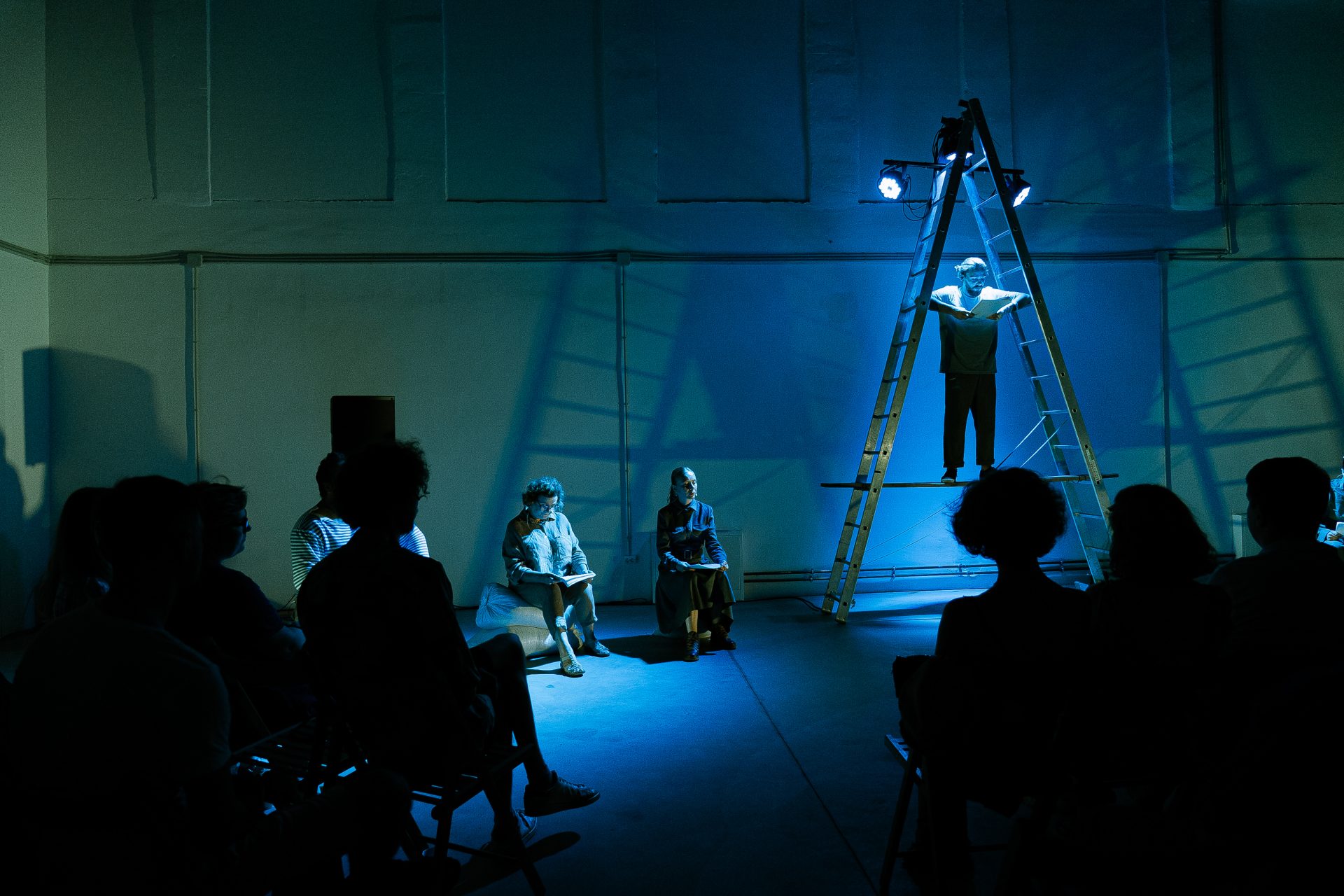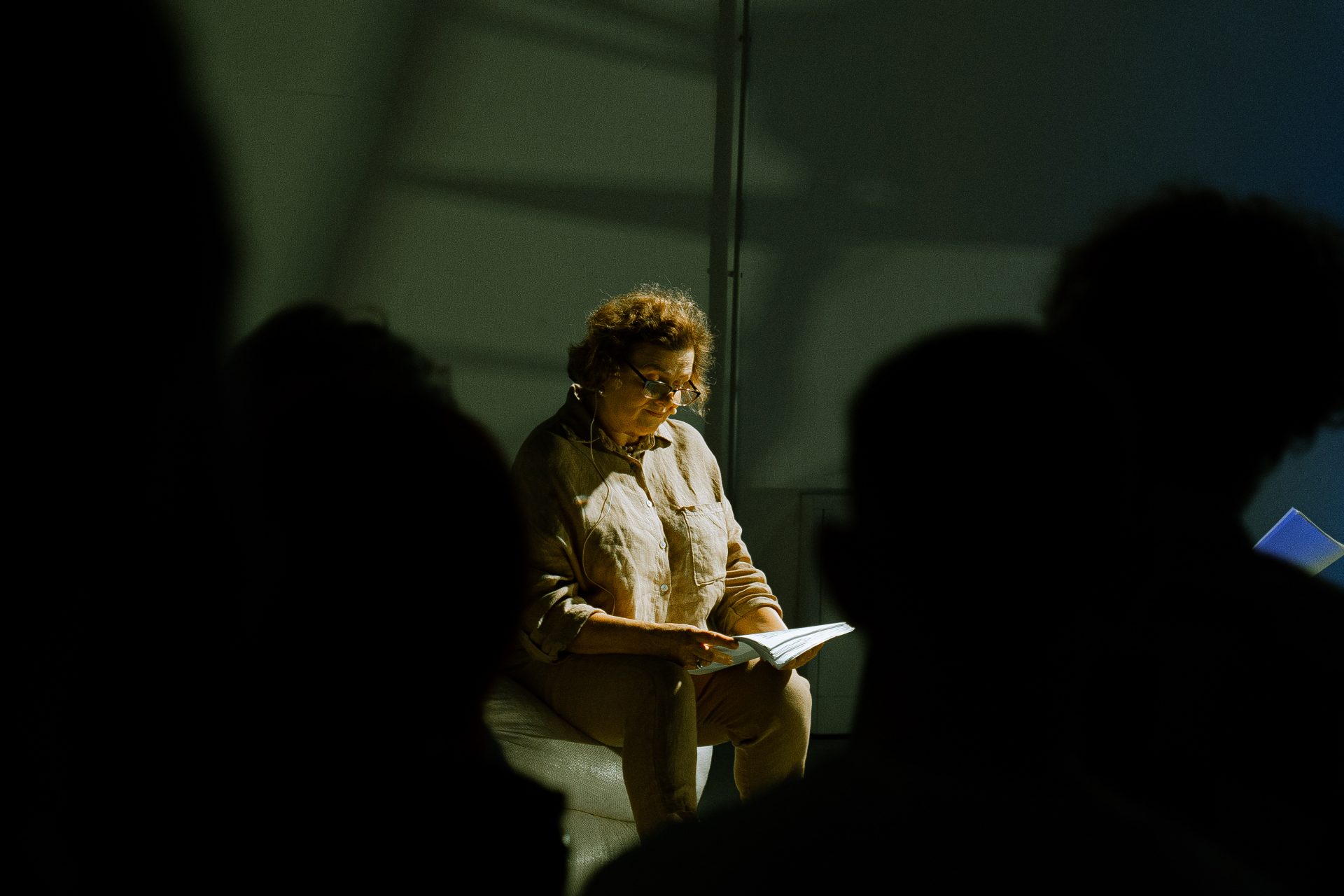 Eight short compositions about life of the Ukrainians for Western audience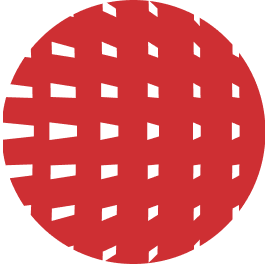 Anastasiia Kosodiy
author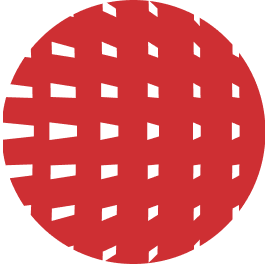 Ihor Bilyts
director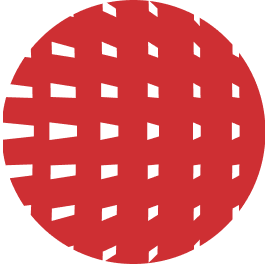 Nataliia Mazur
reader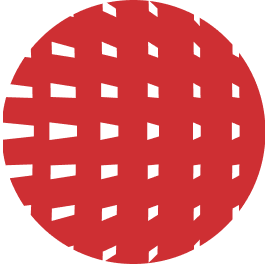 Angela Semchuk
reader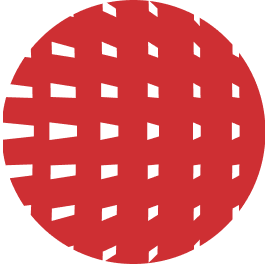 Zhanna Ferentz
reader
Fish Path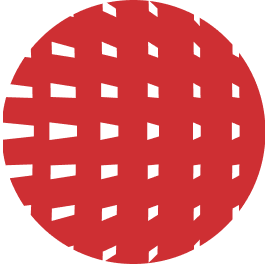 Olga Matsiupa
author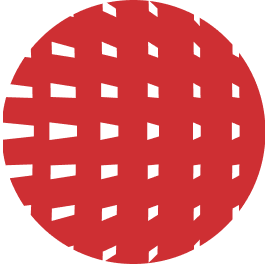 Svitlana Iliuk
director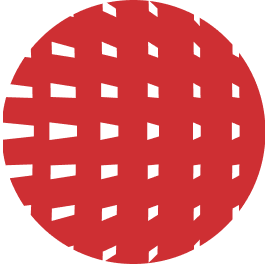 Tetiana Kaspruk
reader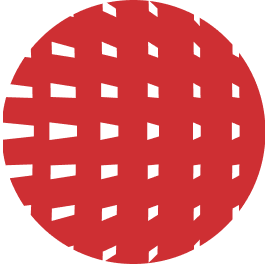 Oksana Kozakevych
reader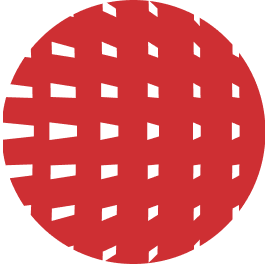 Rostyslav Kolachnyk
reader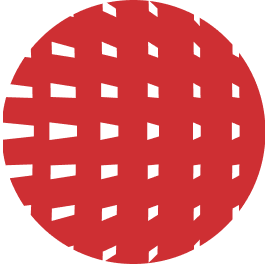 Vasyl Kolisnyk
reader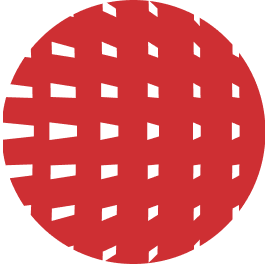 Serhii Lytvynenko
reader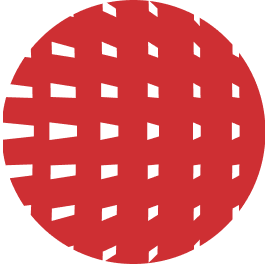 Oksana Tsimbalist
reader
Project Director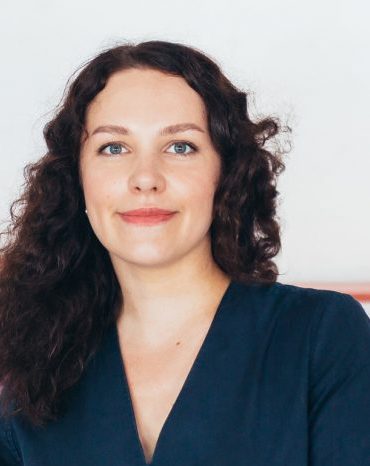 Liuba Ilnytska
Light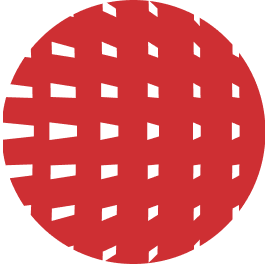 Artur Temchenko
Sound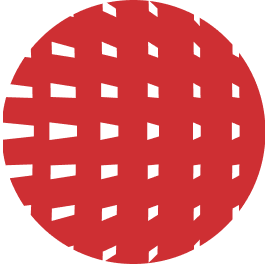 Volodymyr Pomirko
Media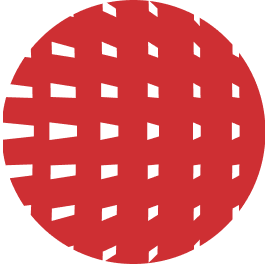 Vlad Bilonenko
Poster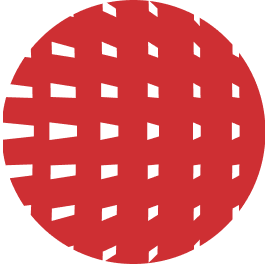 Andriana Chunis