About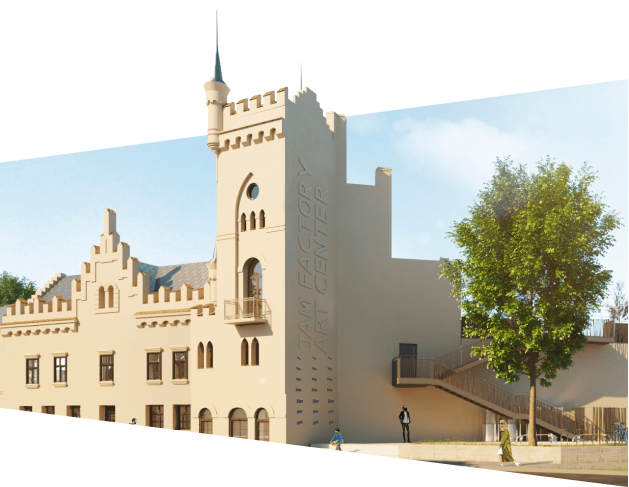 VISION
Jam Factory Art Center is a contemporary art institution that plays a key role in reflecting and presenting contemporary processes in Ukrainian and international art and culture, opening opportunities for public dialogue.
MISSION
Jam Factory Art Center is a contemporary art institution that addresses the challenges of our time and takes a critical stance on global and local processes in society to strengthen and promote its development. Through our exhibitions, theatrical performances, music events, educational initiatives, and community-oriented projects, we engage people in dialogue and enrich their experiences and knowledge.
VALUES
Jam Factory Art Center is a contemporary art institution. In our understanding, this means being active in a specific time and space, taking a critical stance on societal global and local processes, as well as presenting and supporting artists and art professionals who demonstrate active social and political engagement in their particular circumstances.
Openness
We welcome people of all backgrounds and strive to create a space where everyone feels comfortable and engaged.
Quality
For each project and program, we involve professional researchers, curators, experts, and artists to create a high-quality art interaction experience.
Inclusion
Inclusion, diversity, equity, and accessibility are our core values. We constantly strive to be a space where people can freely think, create, collaborate, and communicate to build a more inclusive and sustainable culture.
Critical stance
Jam Factory Art Center is a place where art professionals freely express their positions and challenge established norms and beliefs.
Responsibility
We believe that art and creativity are universal experiences capable of shedding light on the challenges we face in our local and global communities. By implementing socially responsible projects and upholding democratic values, we contribute to the development of civil society to create a fairer world.
Eco-consciousness
We apply ecological approaches in our activities, such as waste minimization, the use of renewable energy sources, and the repurposing of construction materials. We have an electric vehicle charging station on our premises, and we engage in waste sorting and resource conservation.
TEAM
Our proactive team is the driving force behind the art center's work. Since 2017, we have been implementing artistic, educational, and community-oriented projects in contemporary art.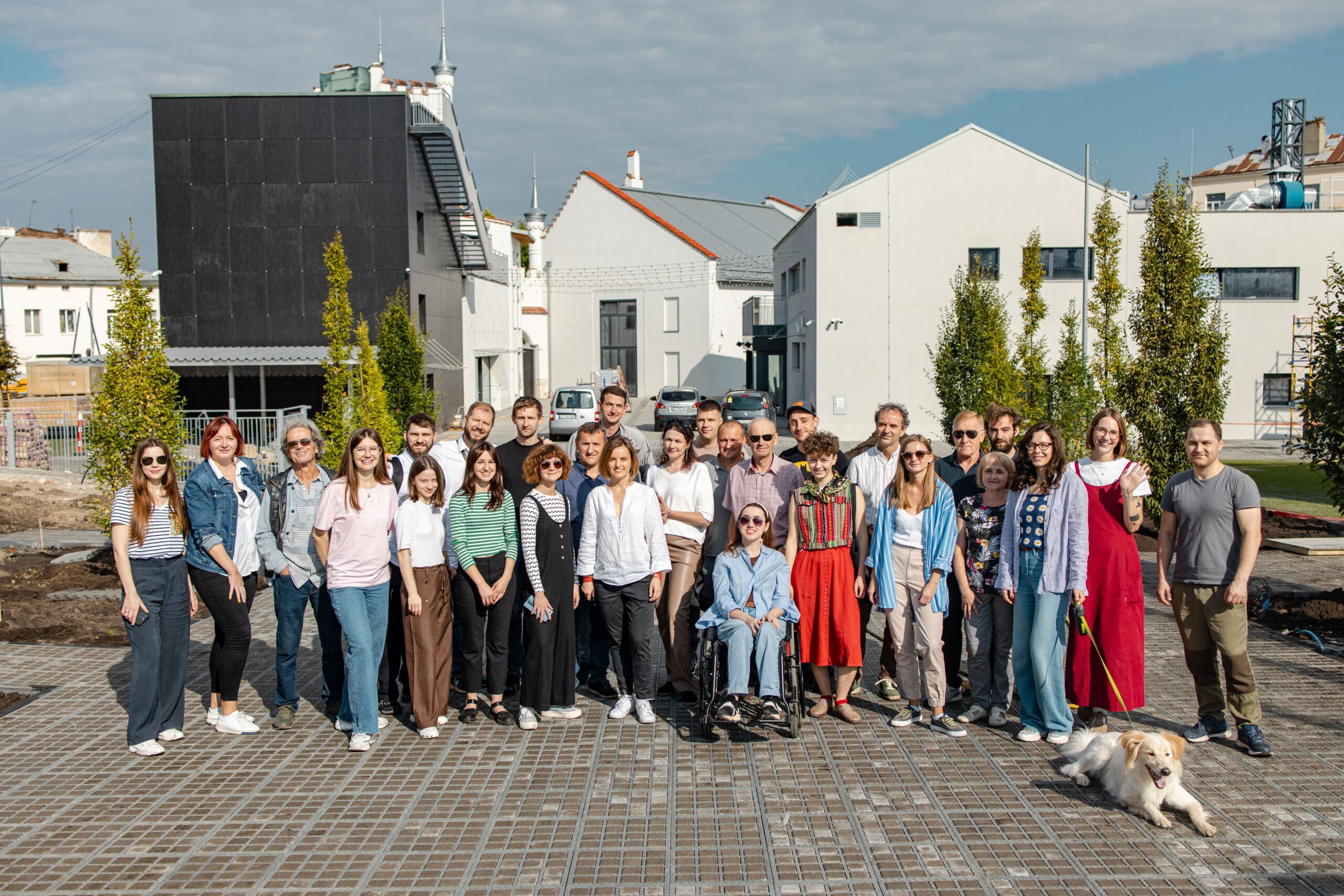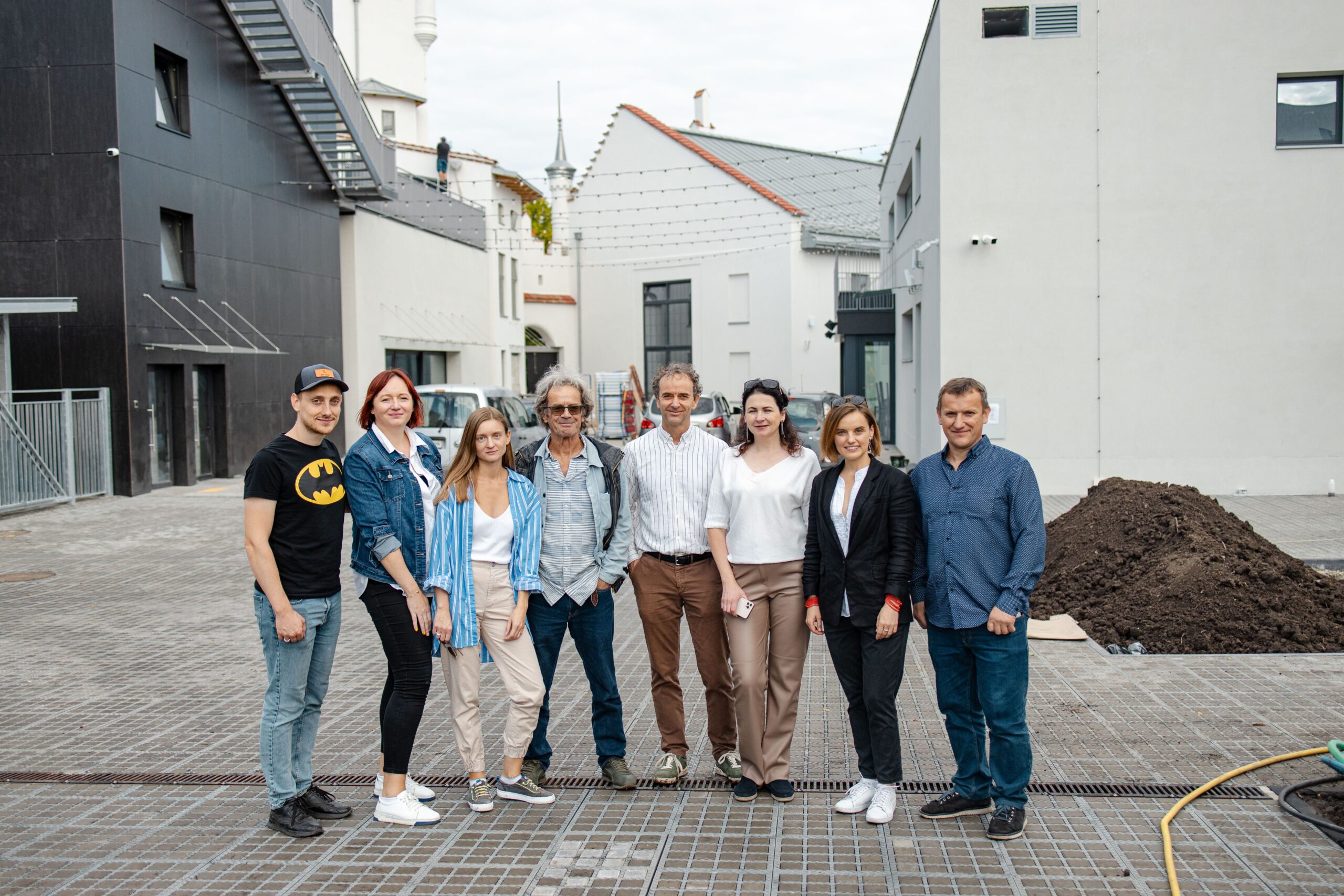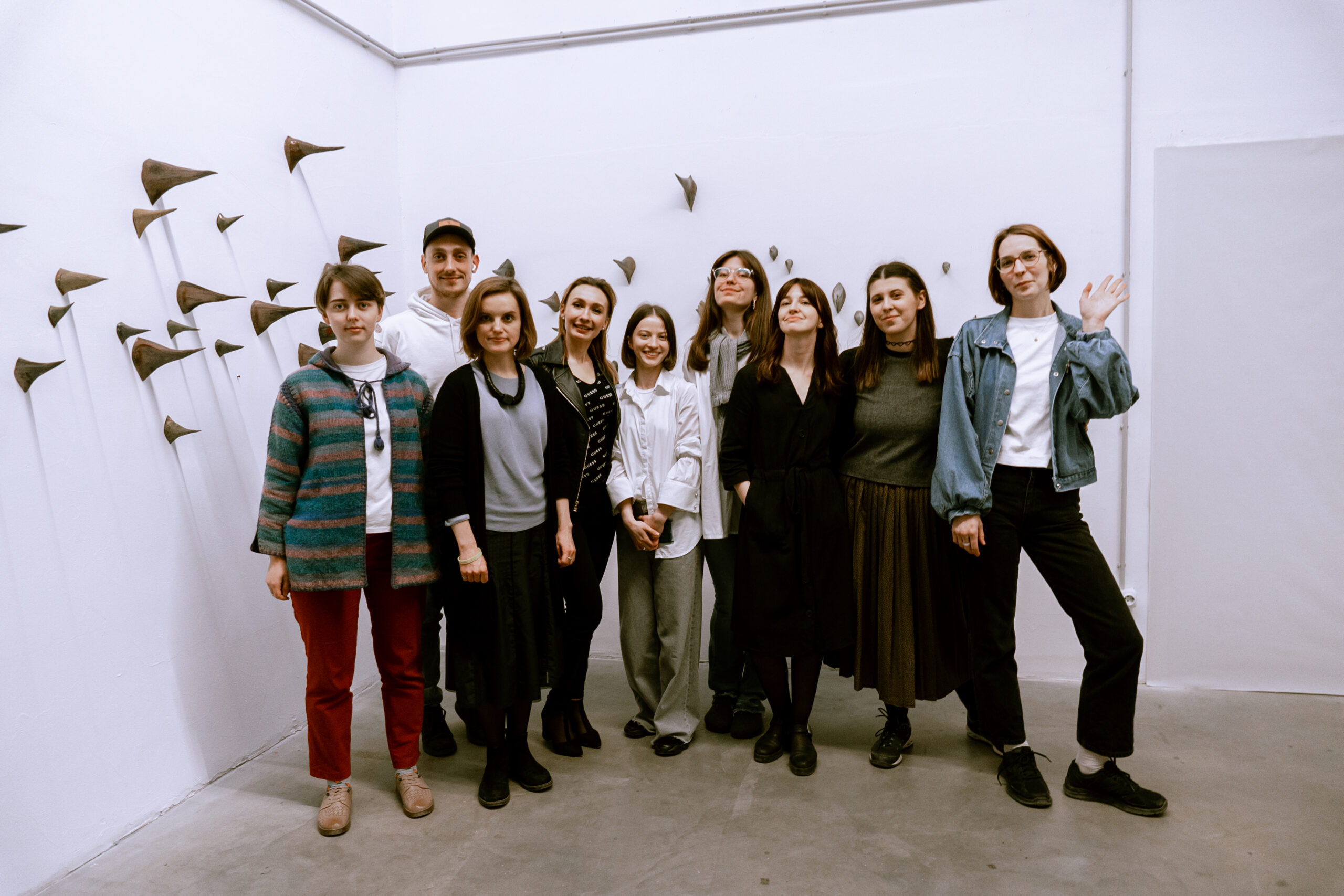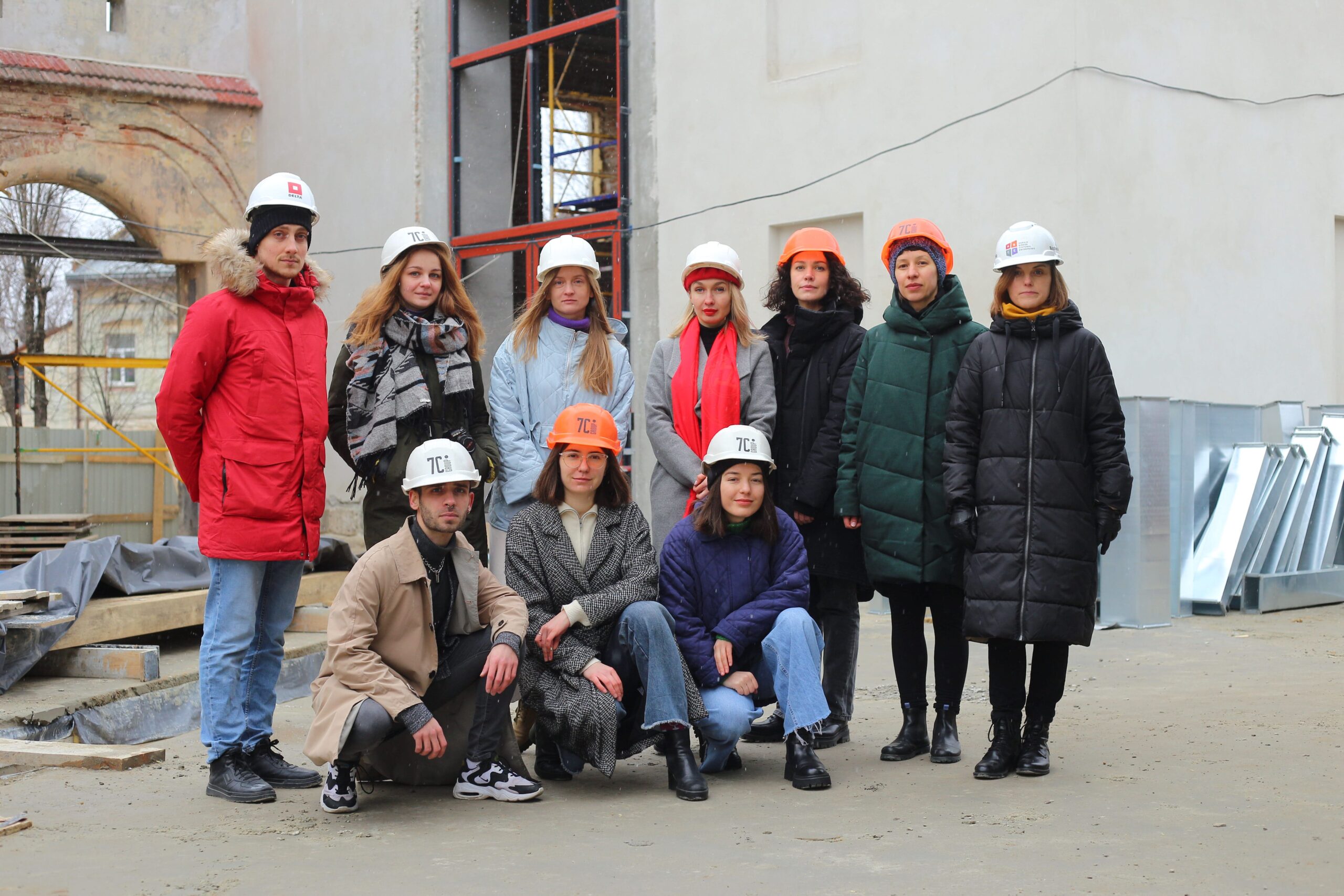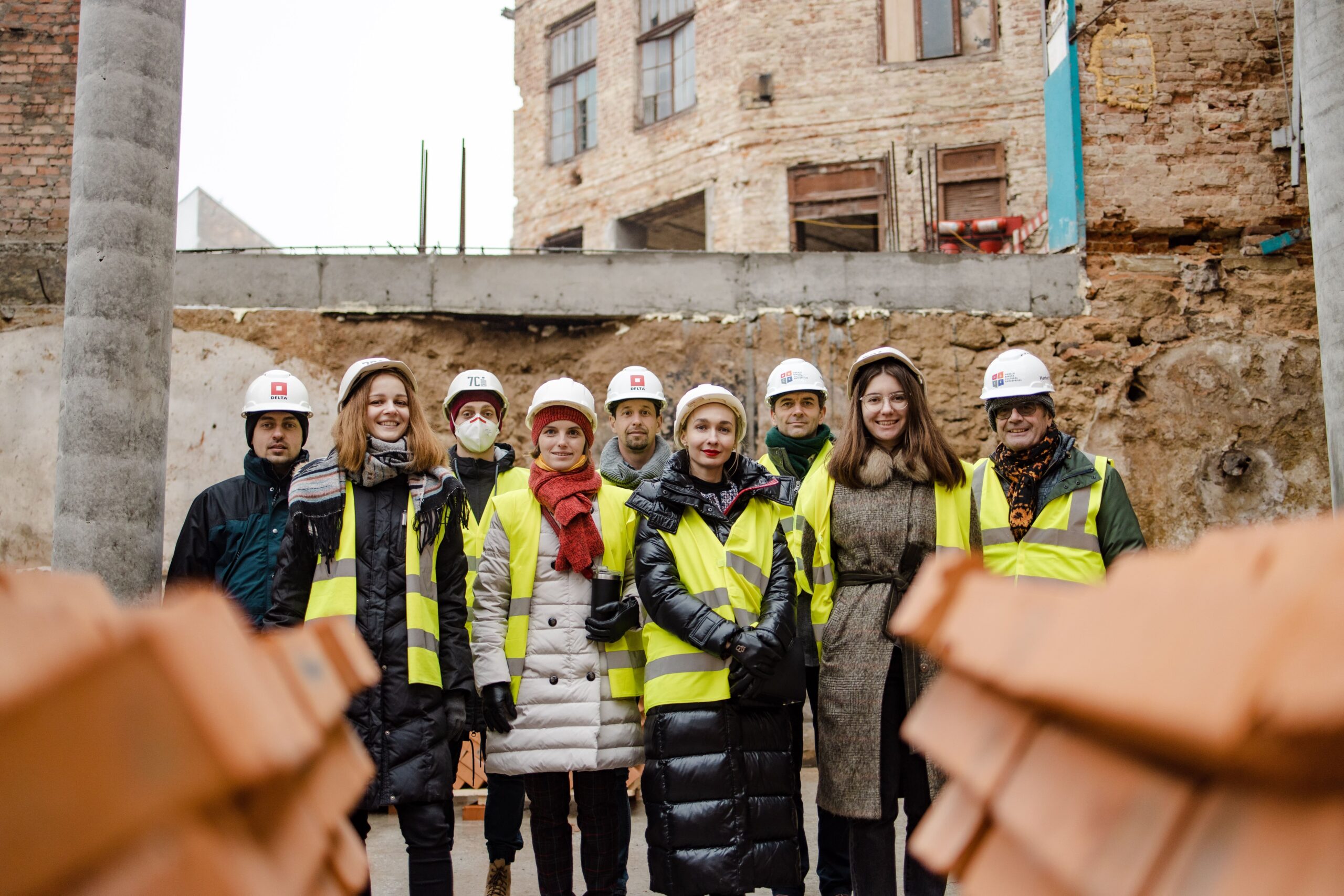 Partners and networks
Partners
Networks
FAQ
When is the opening of the Jam Factory Art Center?
We are looking forward to seeing you at the grand opening of the Art Center on November 18, 2023! We invite you to visit two art projects: a large-scale curatorial exhibition "Our Years, Our Words, Our Losses, Our Searches, Our Us," accompanied by a rich program of artistic events and discussions, and a historical exhibition about the Pidzamche district and the old factory. We will also present our new spaces: a large exhibition hall, the old tower, the Auditorium, Jam Cafe, and Jam Bar.
In what format does the institution currently operate?
In parallel with the revitalization processes, our team is implementing exhibitions, theatrical, musical, educational, and community-oriented projects in the already open smaller spaces: AIR Space and Novo 1. You can find information about our events and projects on the Art Center's website and social media.
Jam Factory Art Center is located at 124 Bohdana Khmelnytskoho Street, Lviv. Until the grand opening, all events take place in the adjacent spaces AIR Space and Novo 1, located at 5 Mekhanichna Street. These spaces are already open and will continue to operate as part of the Art Center complex.
Is there an admission fee to enter the Art Center?
Admission to the Art Center will be free for visits starting from November 18, 2023, during the specified working hours. Soon, you will be able to find detailed information about the Art Center's operation, available spaces, and free and paid events on our website and social media pages.