We continue the fine tradition of developing interdisciplinary spaces launched by Infopoint back in 2018.  The AIR Space is the air needed "to make works the works of art," as it was pointed out by Johannes Cladders. Air Space is a comfortable platform for the professional art practices as well as interaction and co-creation with the local dwellers.
Interdisciplinary space AIR encompasses everything: the art studio for residences, the gallery for exhibitions, space for rehearsals, workshops, lectures, discussions, movie screenings, etc. It is a cozy spot for meetings and communication.
The activity of the space started off with MagiC Carpets art residency "I am where I am fine". The residency embraced a series of workshops by Ukrainian and Italian artists for Pidzamche teens. The transformations and artistic experiments took place within the walls of AIR Space and right on the streets of Pidzamche. The aim was to investigate the district's capacity and self-expression through various art practices.
The opening of AIR Space took place on September, 17, 2020, within the concluding exhibition of the residency "I am where I am fine". Fresh air filled the interdisciplinary space AIR encouraging international and local collaboration, mutual creation and exploration.
Address: Lviv, Mekhanichna Street, 5.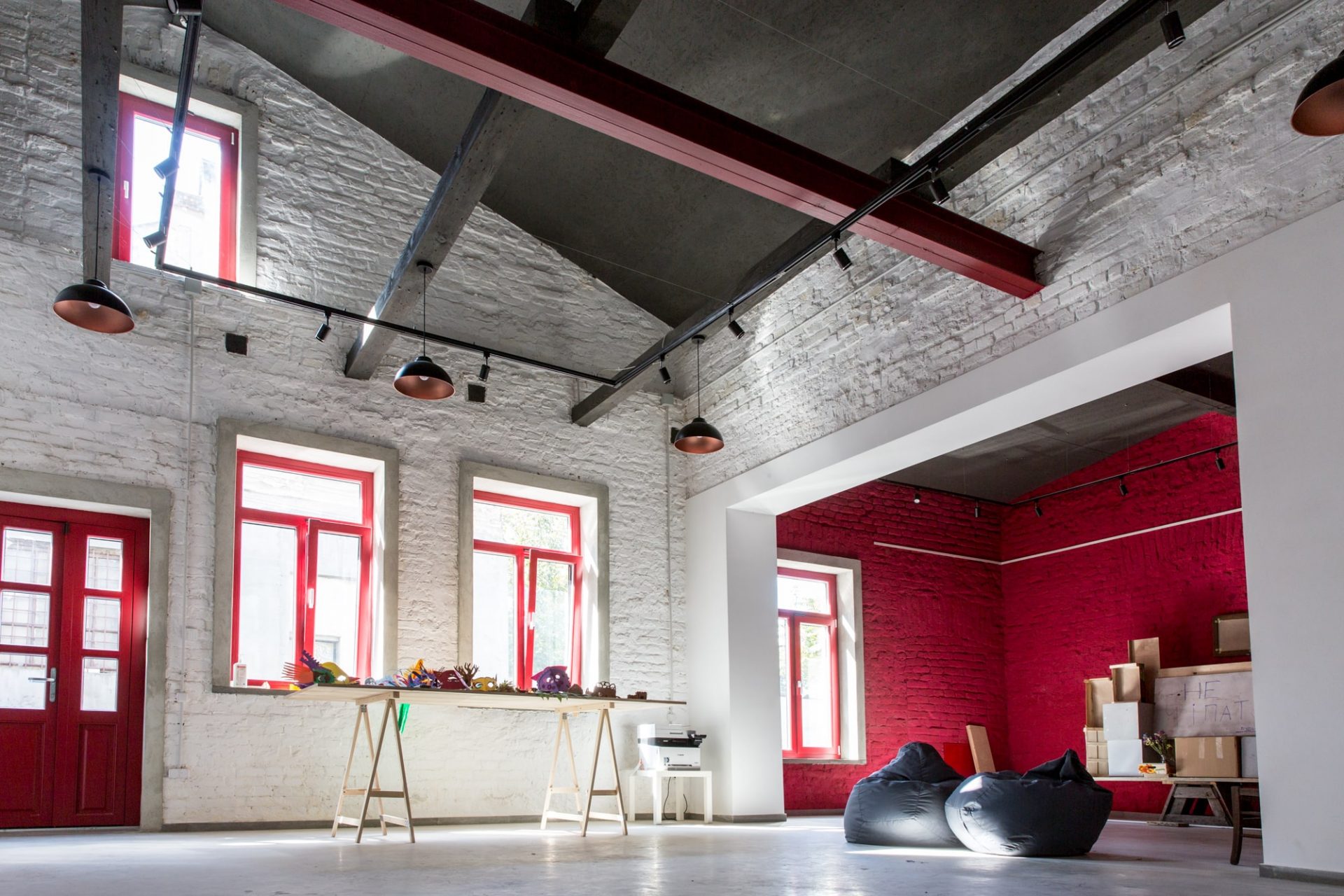 (Ua) Jam Factory AIR Space