Artists in War
In response to the ongoing full-scale war against our country, we are launching a program to support the communities of independent art and culture in Ukraine.
About
About
Our Aim
Today Ukrainian artists and art professionals remain among the most vulnerable professional groups in society as almost all art institutions and other agents of the creative sector have ceased to operate; some have closed or migrated, others lie in ruins. All of the country's financial needs have been redirected to support Ukraine's armed forces in resisting Russian aggression. This effort is crucial for our survival. 
Nevertheless, it is in these times of deepest crisis for the country that art and culture are most needed to reflect on human conditions in a reality dominated by violence and pain. We need the hands and the voices of artists to express in a profound and lasting way what happens in our minds and souls today.
The Jam Factory Art Center was envisioned as a cultural space where the various disciplines of art meet in a time of peace. Today we launch the Artists in War Program to support and encourage artists to come back to artistic work and become voices of the society that is living through the most devastating times.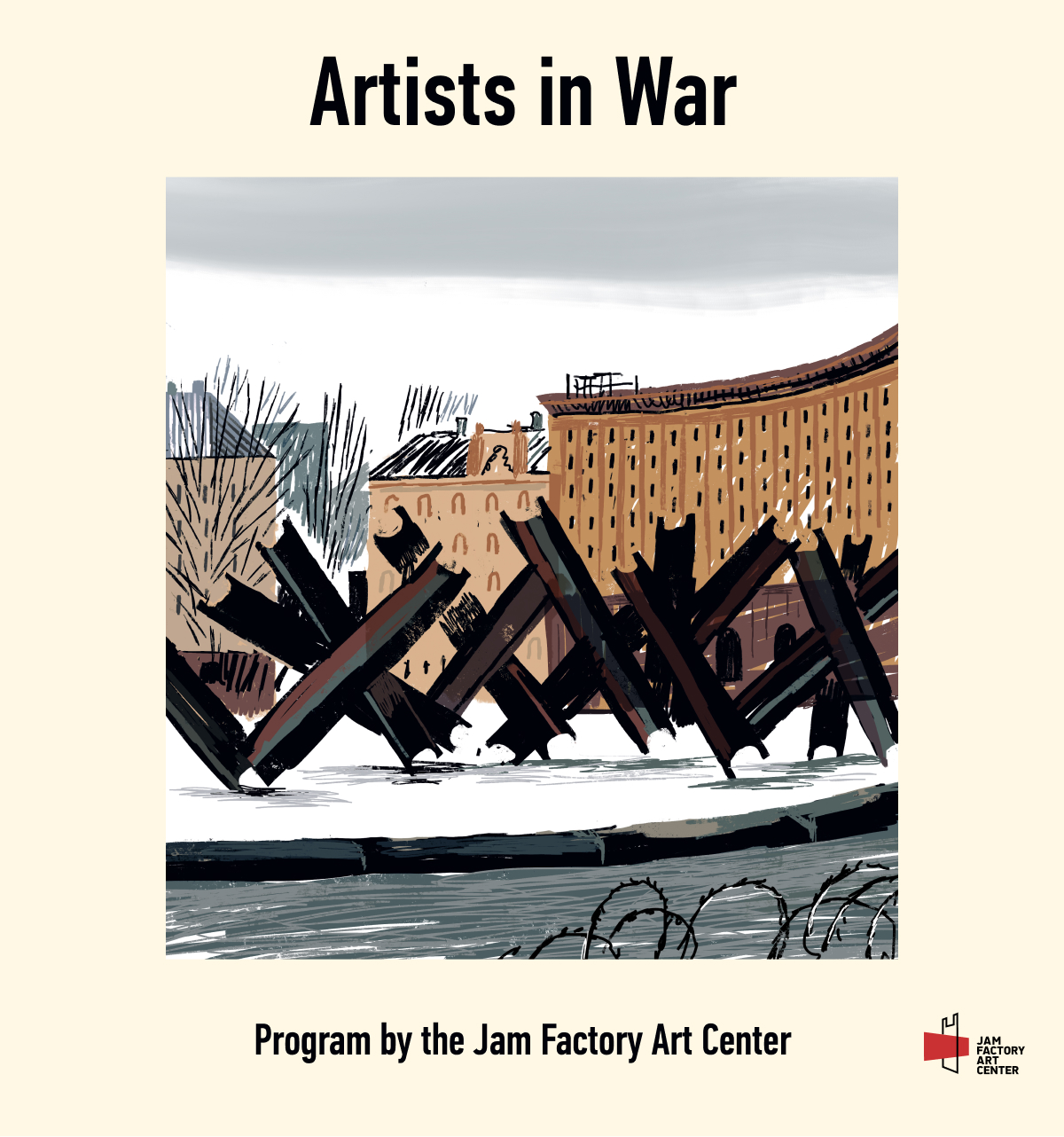 Illustration by Sergiy Maidukov
We Provide 
We offer one-time financial support to artists and curators in various fields of art (theater, music, cinema, visual arts) who are active in their sector and have the opportunity to reflect on wartime in their works. 
The amount of one-time financial support is UAH 20,000*.
*presently circa 550-600 EUR, 600-670 USD, 450-600 GBP
Donate
Colleagues, Partner Institutions, and Everyone who is ready to support our initiative!
The program is possible thanks to the donations of organizations that understand the difficult circumstances faced by Ukrainian artists and the importance of financial support so Ukrainian culture can survive throughout this war.
Anyone can join the Artists in War program, both personally and institutionally. Any contribution is important to the program.
We thank all donors for their contributions.
We accept donations via:
1. Card payment
Pay via Card
2. Bank transactions in EUR
Intermediary banks:
KBC BANK NV, Brussels, Belgium




SWIFT: KREDBEBB

COMMERZBANK AG, Frankfurt, Germany




SWIFT: COBADEFF

UNICREDIT S.P.A., Milano, Italy




SWIFT: UNCRITMM

RAIFFEISEN BANK INTERNATIONAL AG, Vienna, Austria




SWIFT: RZBAATWW
Beneficiary's bank
JSC KREDOBANK Lviv, Ukraine
SWIFT:WUCBUA2X
Beneficiary
Name NGO "JAM FACTORY"
IBAN UA913253650000026000011075896
Please note the Purpose of payment as:
Financial support for statutory activities of Jam Factory Art Center, NGO.
3. Bank transactions in UAH
JSC KREDOBANK Lviv, Ukraine
Name: NGO "JAM FACTORY"
Identification code: 41706902
Beneficiary's Bank Code: 325365
Beneficiary's account: UA803253650000000260020015834
Please note the Purpose of payment as:
Financial support for statutory activities of Jam Factory Art Center, NGO.
Apply
Due to a large number of applications received we have to close the application form of the "Artists in War" program. We've got 552 requests from artists within only 2 weeks.
We continue to work and raise funds to support as many applications as possible. We will restore the form if we attract more resources.

Terms and Priorities of the Application
Individual, one-time application.

Residence in Ukraine at the time of application.

Engaged in artistic activities for the last two years.

Artists from all fields – visual artists, theatre creators, musicians, curators are welcome.

Ready to provide artwork of any form (sketch, illustration, video-recording, photo, text, etc) during the six months from receiving the grant. 

The resulting works in the future may become part of an art project that will react to the war.

(Priority) Internally displaced artists

 who have lost their income because of the war.
Procedure
There will be a few waves of providing financial help. We accept applications regularly until the program is finished; all applications received are involved in each selection wave, except for applications rejected due to non-compliance with the acceptance criteria.

Applications are considered regularly (according to availability of funds).

The amount of support i

s UAH 20,000.
In case of any questions, please get in touch with [email protected]
Supported
Sasha Kurmaz – visual artist and performer.
Oleksii Shatalov – music producer, composer, sound designer.
Lera Polianskova – actress, media artist, musician.
Anton Tkachenko – artist, co-founder, and curator of the artist-run space Garage "127" in Kharkiv.
Daniil Galkin – curator and artist who works with public space.
Roma Mykhailov – a contemporary artist who works with installations, large forms, graphics, and paintings.
Viktor Ruban – dancer, performer, director, choreographer, researcher, and coach.
Olha Kuzyura – an artist who works with paintings, graphics, and installations.
Ihor Aronov – actor, performer, director, teacher.
Larysa Boruta – contemporary ceramic artist.
Nikon Romanchenko – an artist in the field of film production. Producer, editing director, stage director, screenwriter. In 2021, he received an award for the best directorial work in the national competition program of the Odesa International Film Festival
Yuriy Musatov – ceramic artist, and teacher who rethinks traditional forms of work with ceramics.
Leo Trotsenko – curator and artist who works with performance, video, and sound.
Veronika Cherednychenko – Contemporary visual artist, who works with abstract and non-figurative art.
Andriy Roik – an artist who works with painting, graphics, collage, ceramics and public painting.
Nazar Furyk – an artist and independent photographer. Combining artificial objects and the natural environment, emphasizes and rethinks their fragility.
Eduard Balula – a graphic artist, a specialist in visual practices. Has numerous exhibitions and awards, participated in international competitions.
Oleksandra Makarska – an artist from Donetsk. Engaged in painting. Her works were exhibited at international exhibitions in Greece, Germany and the USA.
Maria Bogomolova – an artist from Kharkiv, works with visual art.
Maryna Dovganych – an architect and artist. In her artistic practice, she combines visual and audiovisual art, and her main visual language – hand-drawn animation, she directs original cartoons.
Polina Shcherbyna – a contemporary artist. Works mainly in painting, sometimes combining it with objects, audio and video.
Valeriia Sochyvets – a director and producer from Kyiv. Program director of the GOGOLFEST cinema (2014-2017). Founder of "Suk" organization. Board Member of the Ukrainian Film Academy.
Olga Yeriemieieva – a multidisciplinary artist who works with photography, video, graphics and 3D forms.
Iryna Vorona – a mixed media artist, works with visual art. Explores time, light and disappearing realities.
Oleg Kotsarev – poet, novelist, translator, journalist. Laureate of numerous literary prizes, co-editor of the anthology Ukrainian avant-garde poetry (1910-1930s), member of the Ukrainian PEN.
Olena Kainska is an artist from Lviv. Works with dream paintings and deep metaphysical meanings.
Vladyslav Ryaboshtan is an artist, works in the technique of painting (oil, acrylic, enamel, etc.), screen printing, aerosol paint.
Vitaliy Matukhno is a curator and artist working with electronic and experimental music. Co-organizer of Terrafox festivals, LAMPA.doc. Created and curated the Gareleya Neotodryosh.
Mykola Kolomiets is an artist and head of the Aza Nizi Maz art studio. Conducts free classes for children in the Kharkiv metro and an art project – the poster diary "What I See".
Tetyana Pavlyuk is an artist who works in cinema and contemporary art. The curator of a group exhibition of artists in the "HotArtHall" gallery researched the urban context of Kyiv.
Viktoriya Berezina is an artist, graphic designer, organizer of creative events, co-founder, and curator of the art festival "Mycelium" (Kherson). She works in various areas of fine art: collage, digital collage, graphics, and painting.
Yuriy Denysenkov is a film and television artist. He works in film and television and is engaged in painting. The central theme of the works is the fear and loneliness of human existence in an urban society.

Nataliia Lisova is an artist, art critic, practitioner, and researcher of Ukrainian landscape art, a graduate student at NAOMA, living in Kyiv.
Achievements in 1 year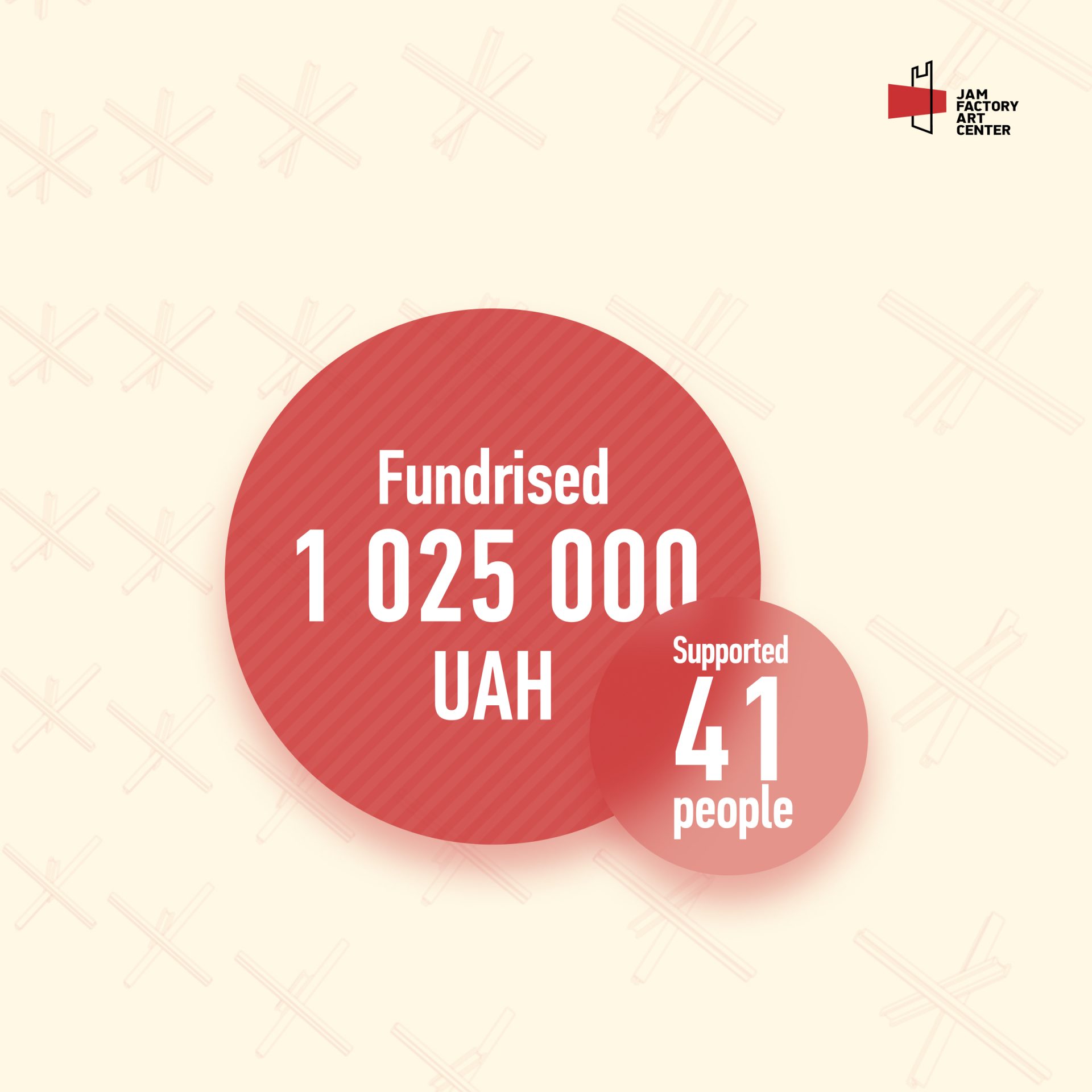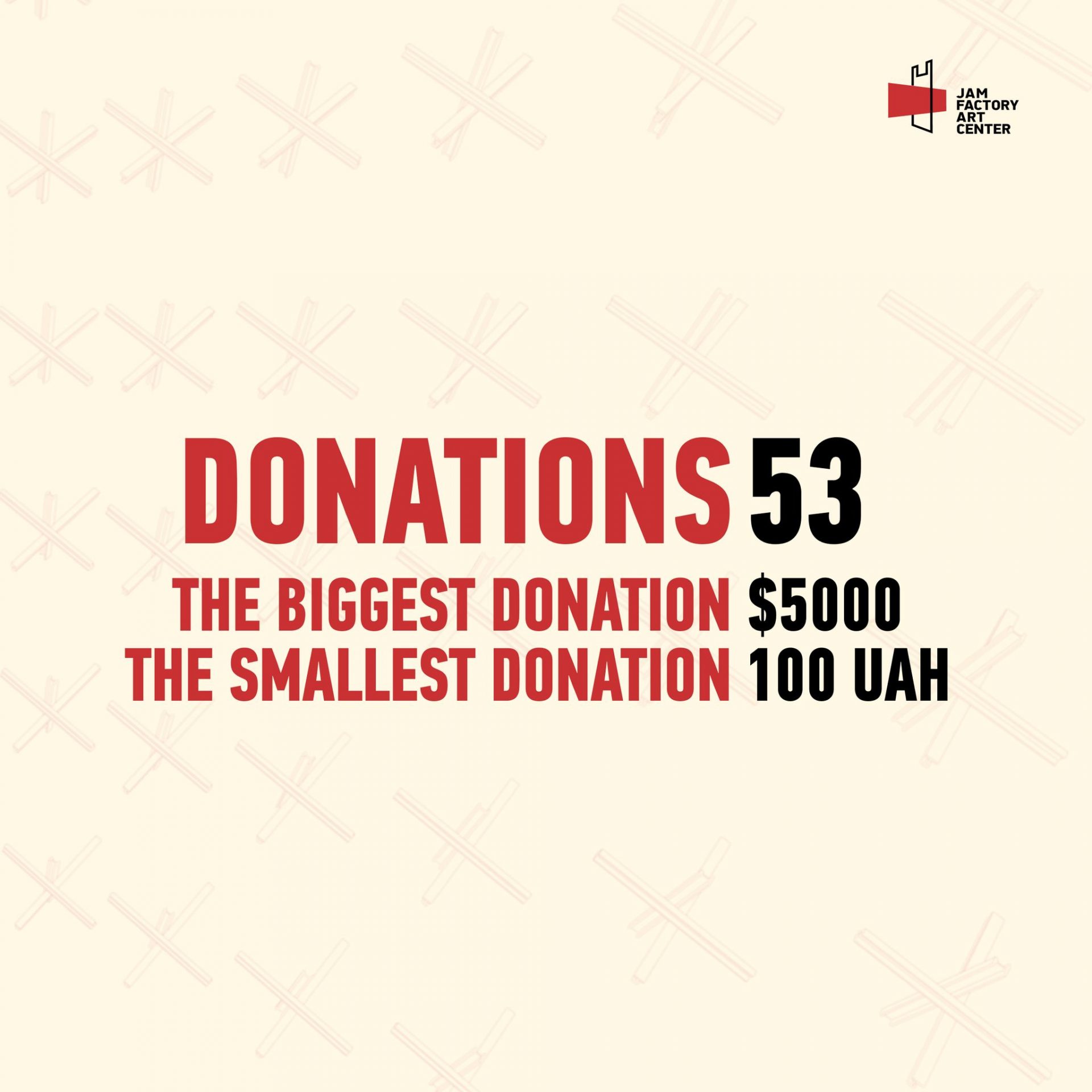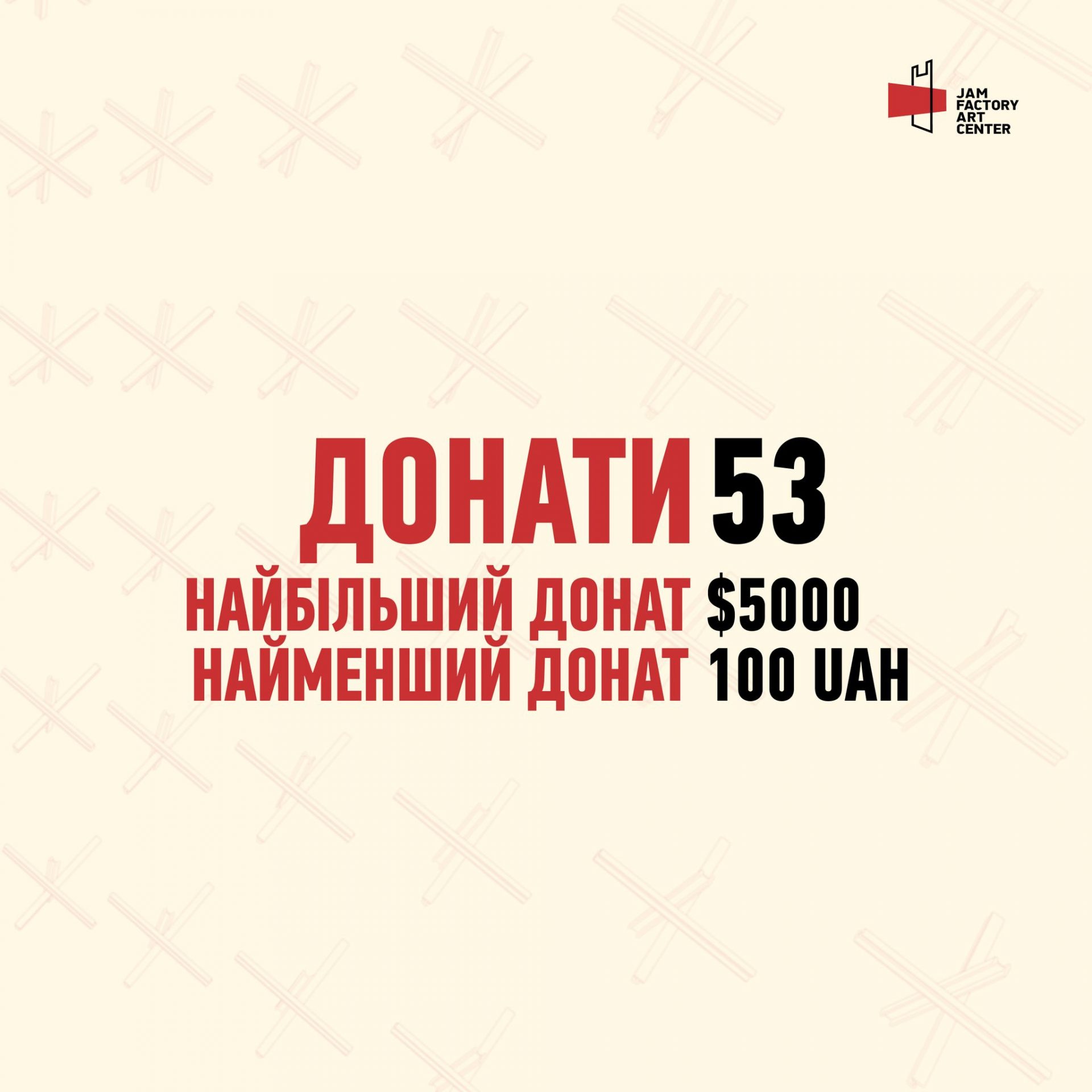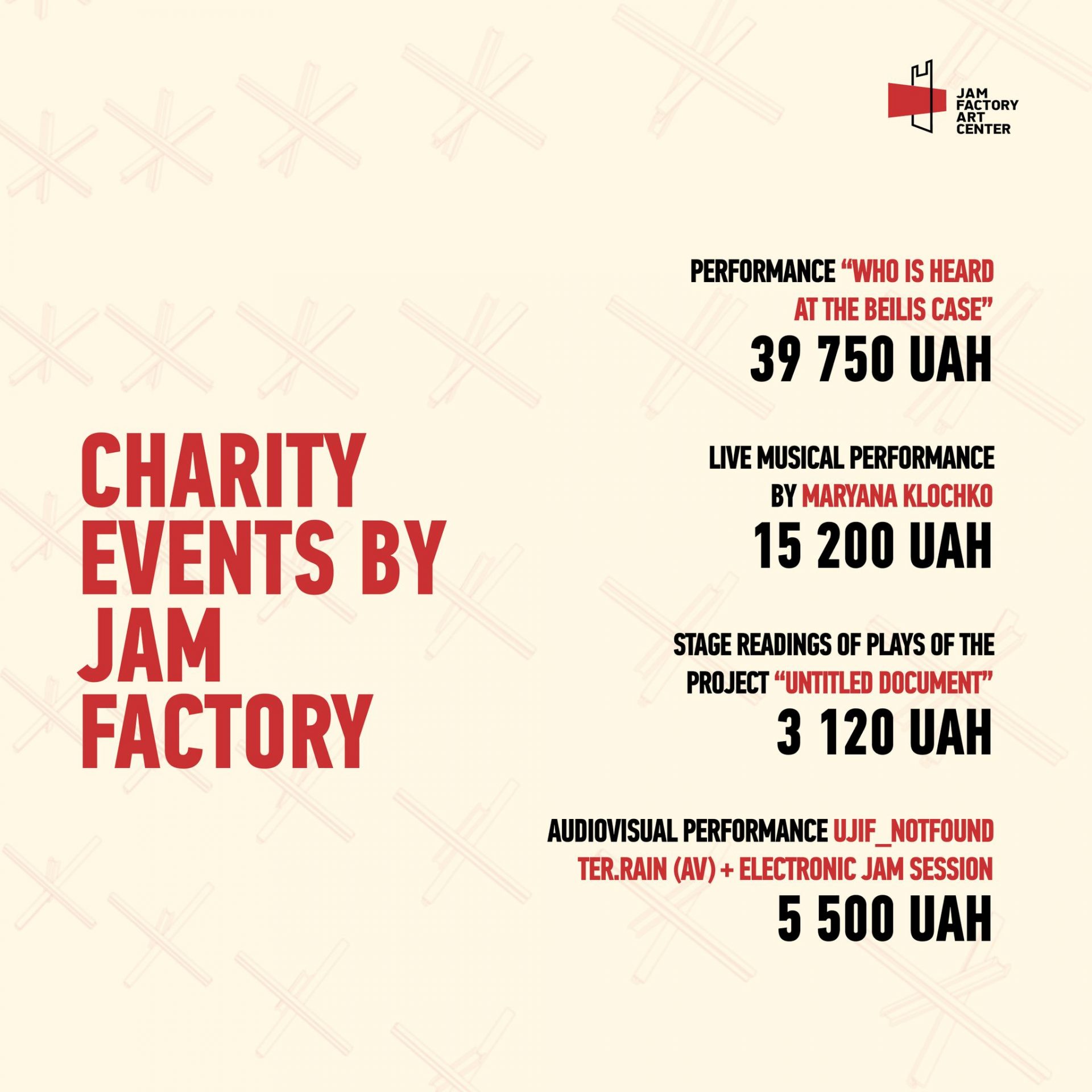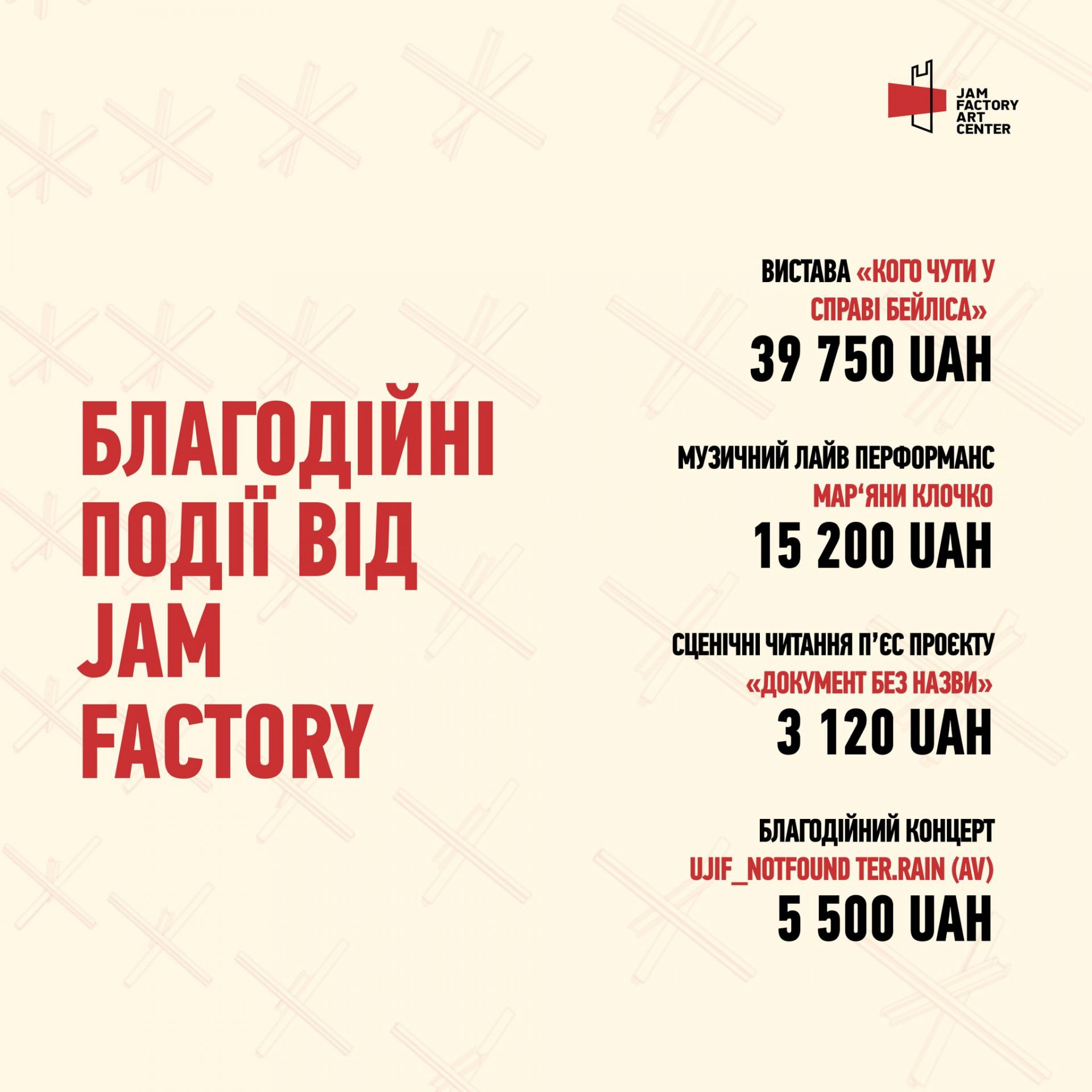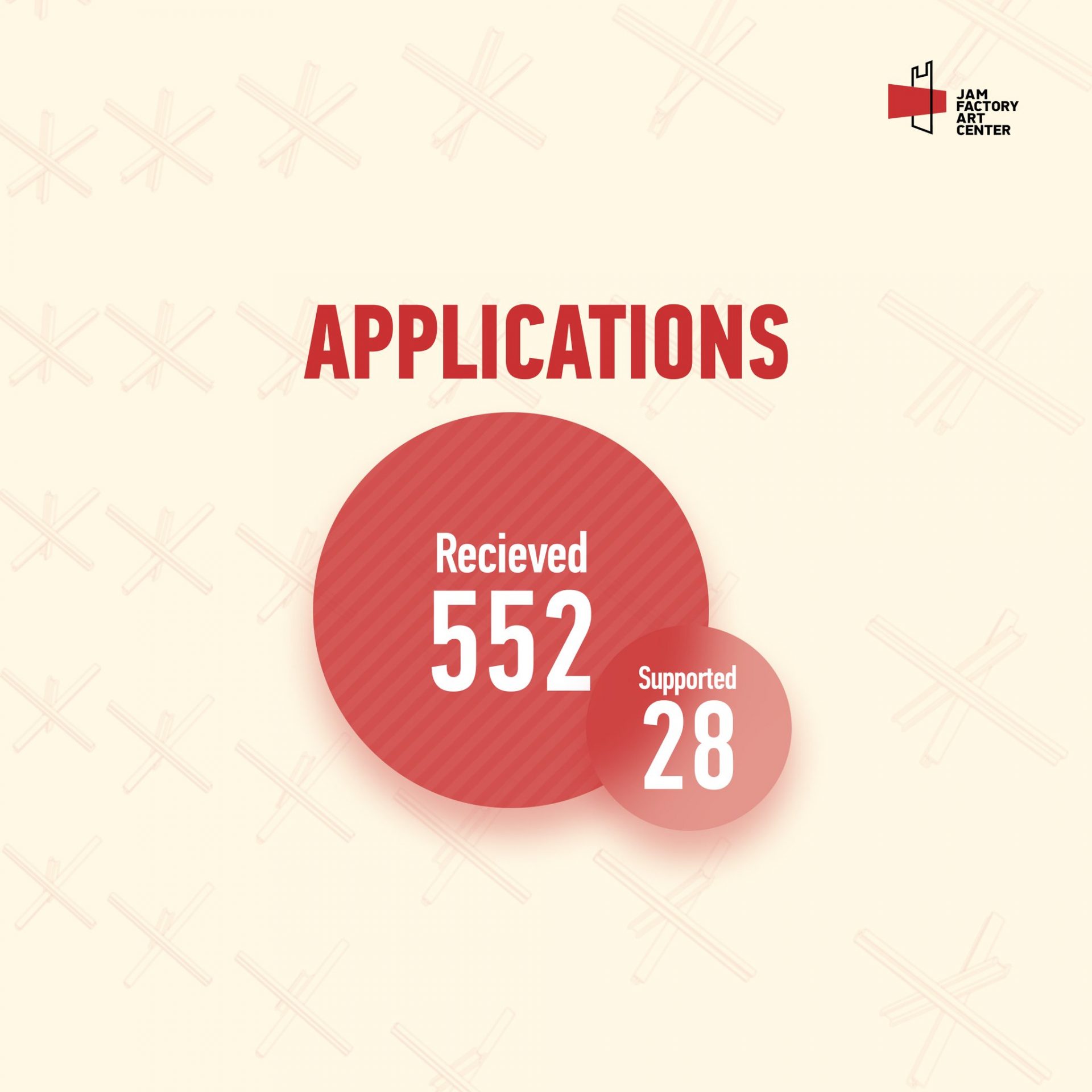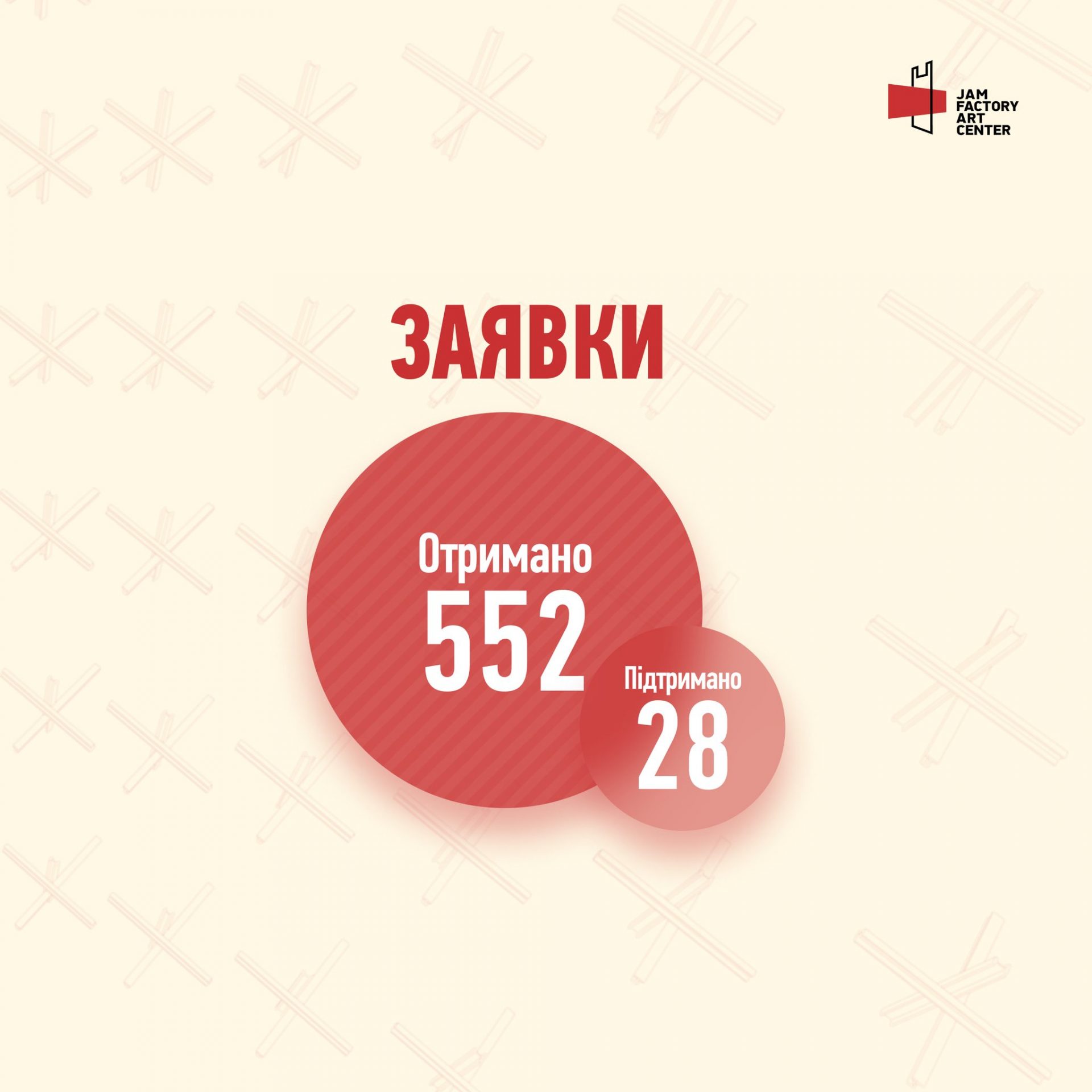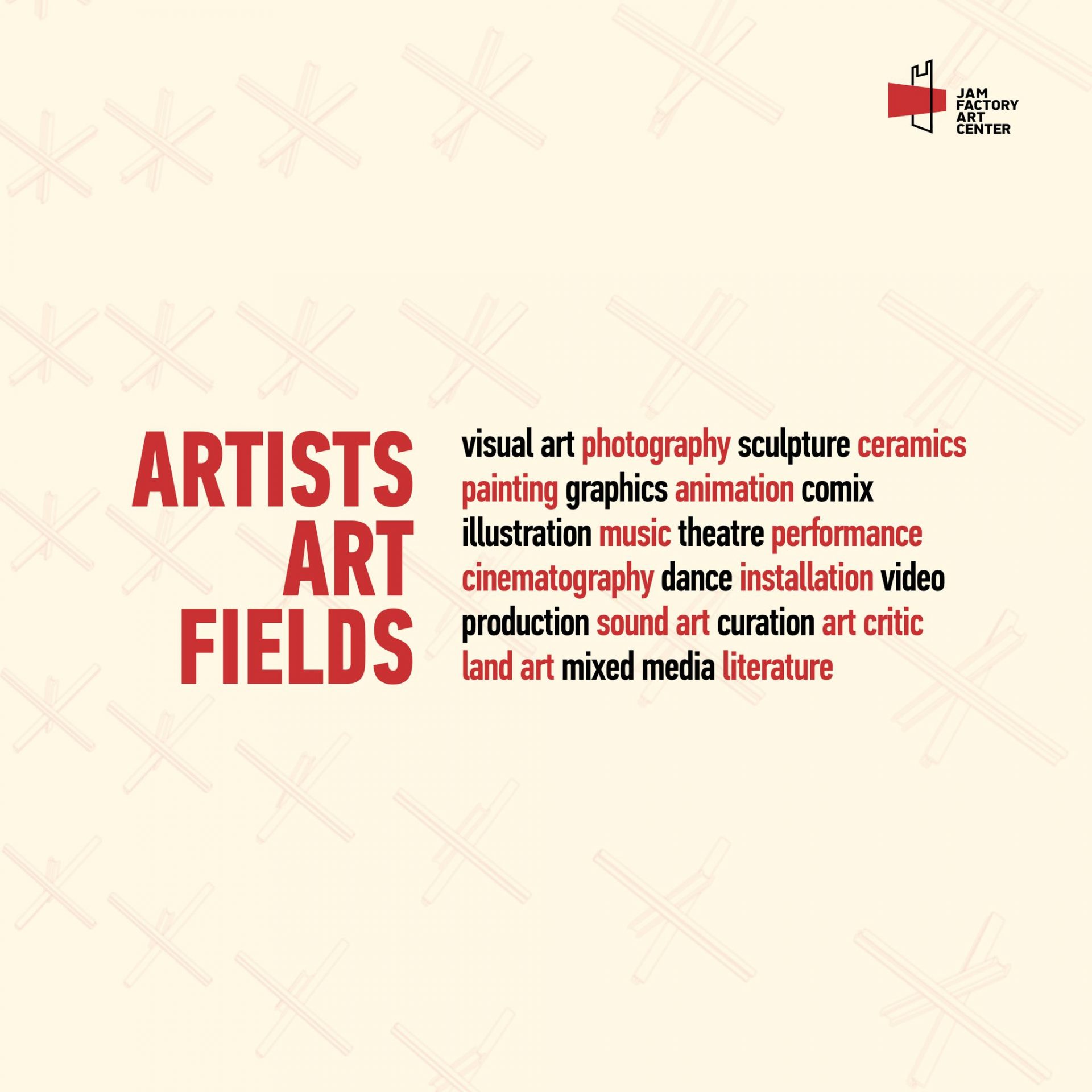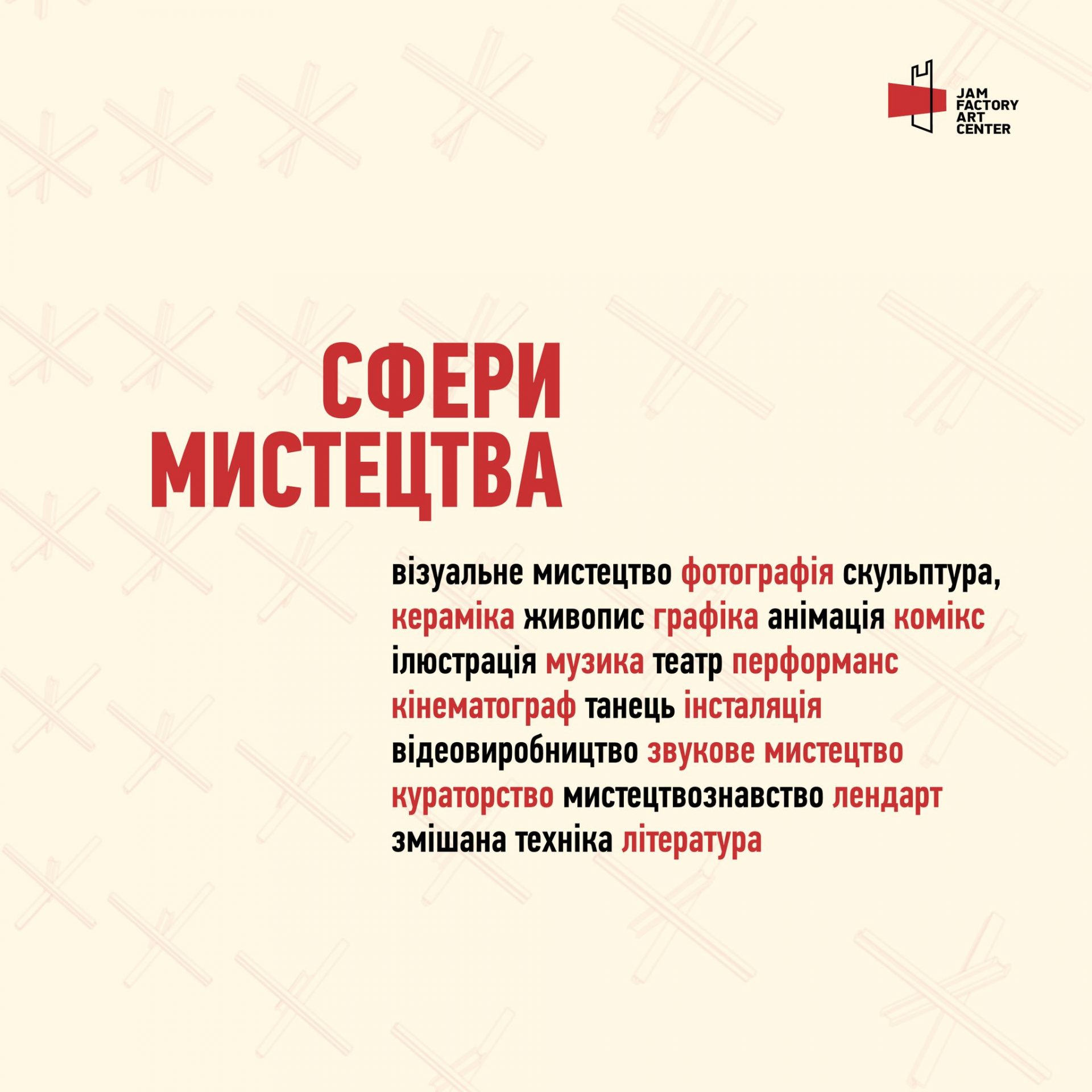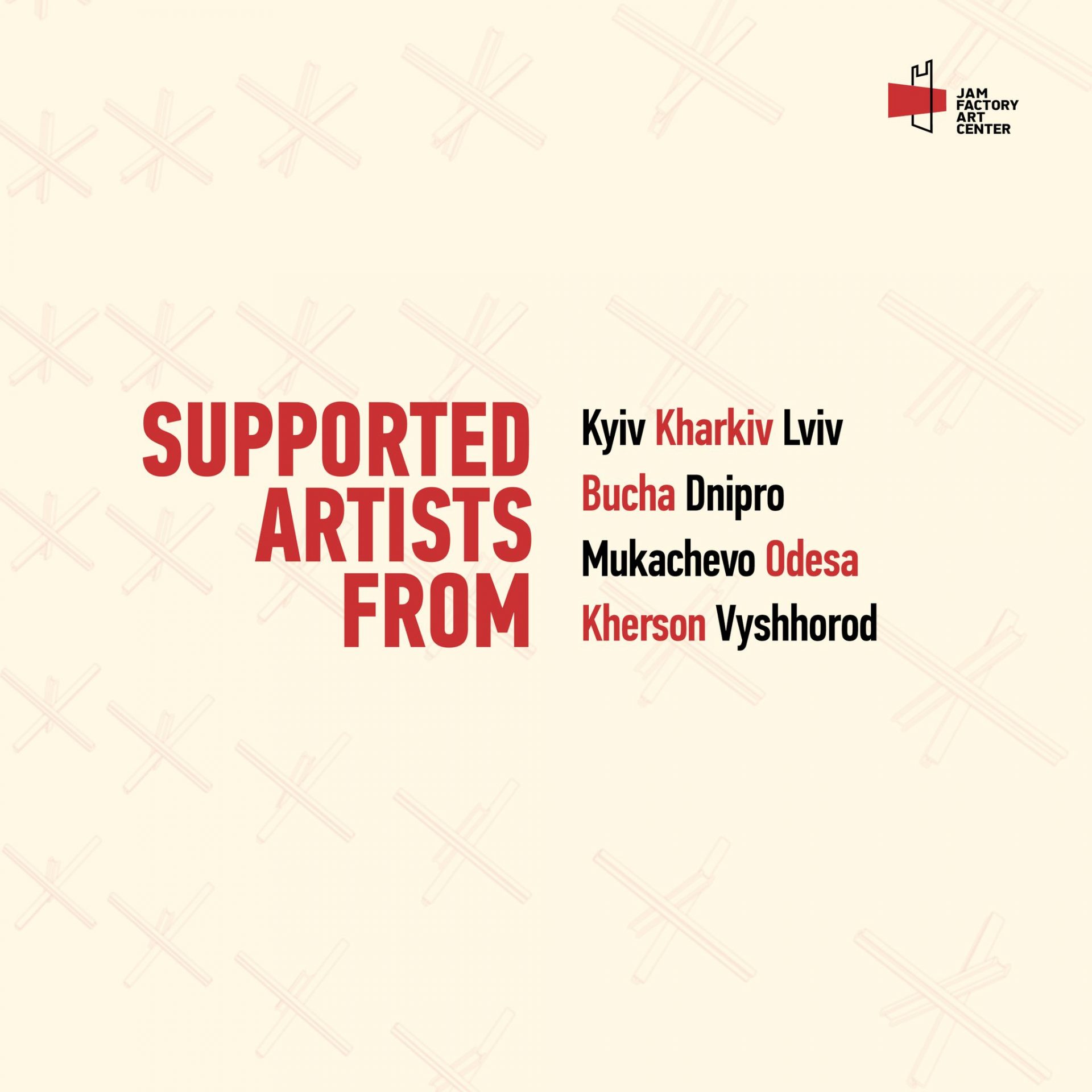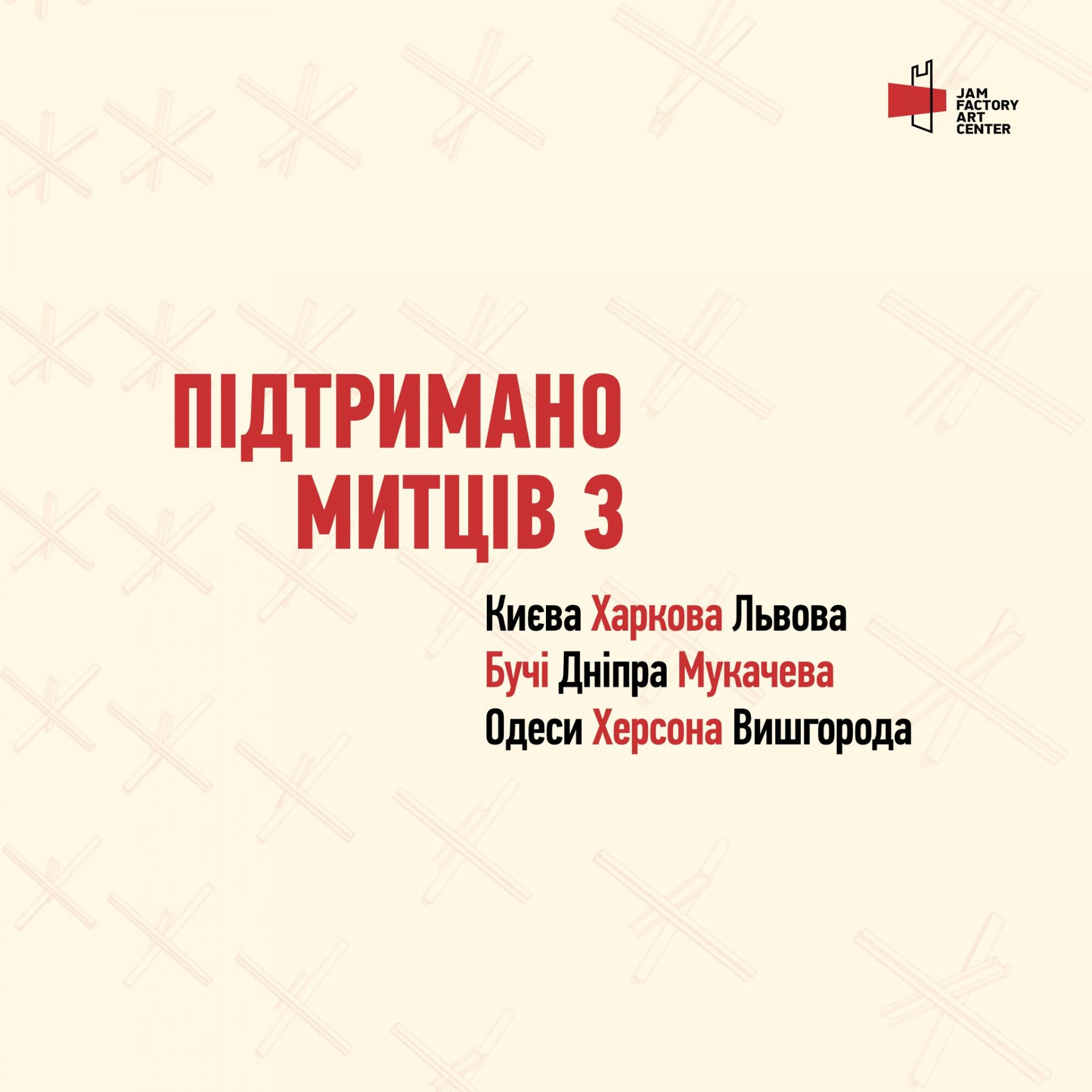 Works of artists in the program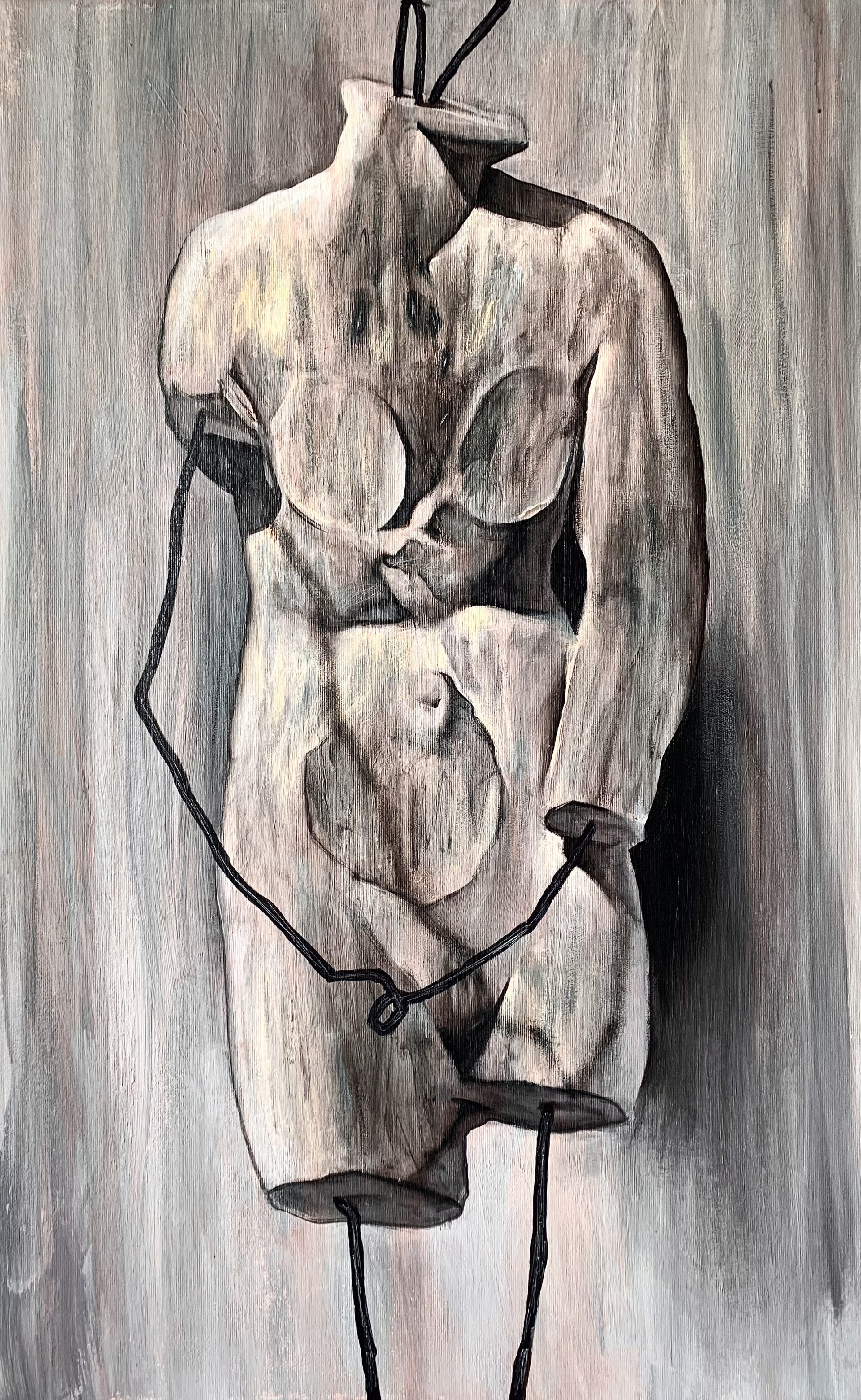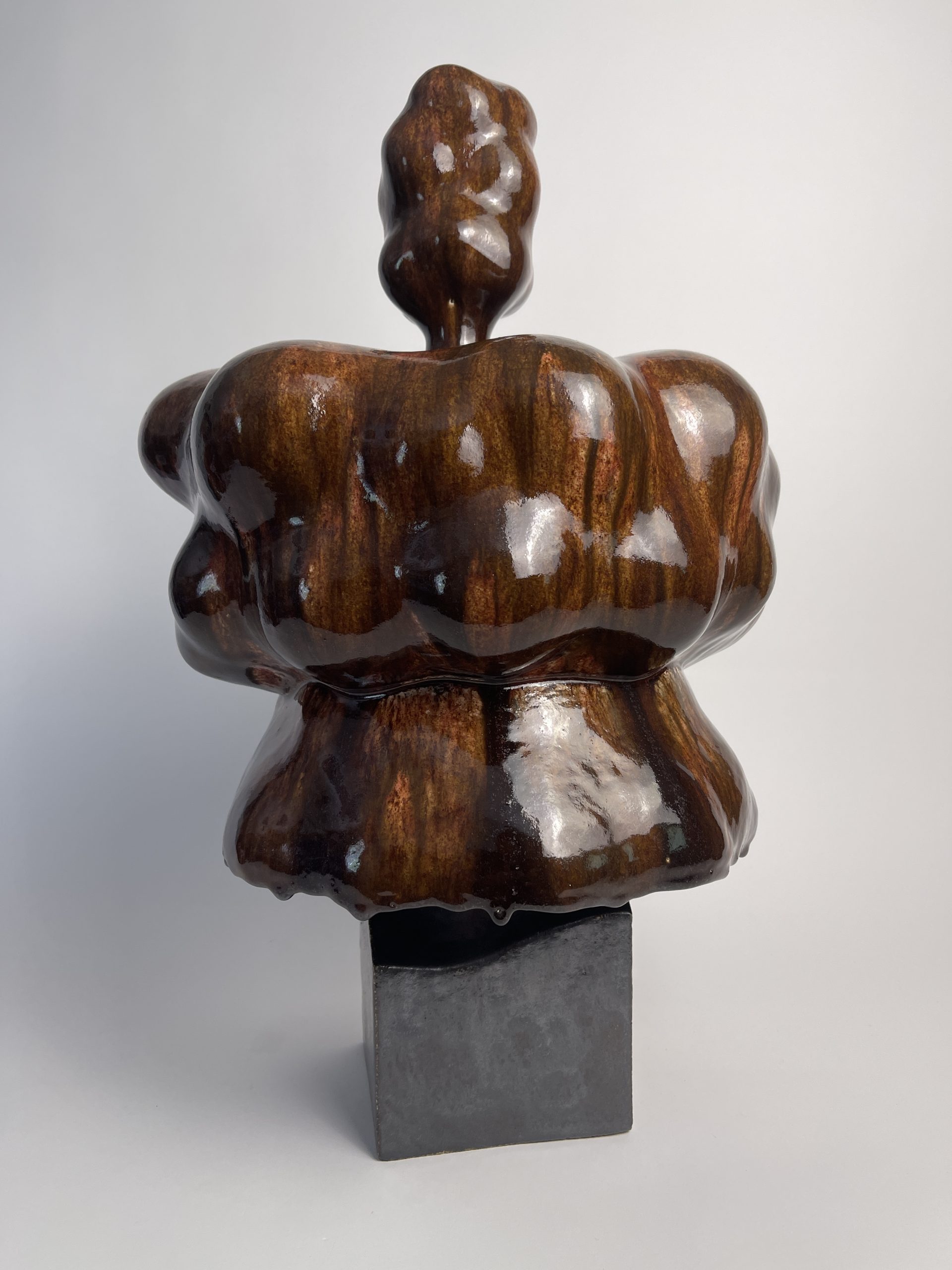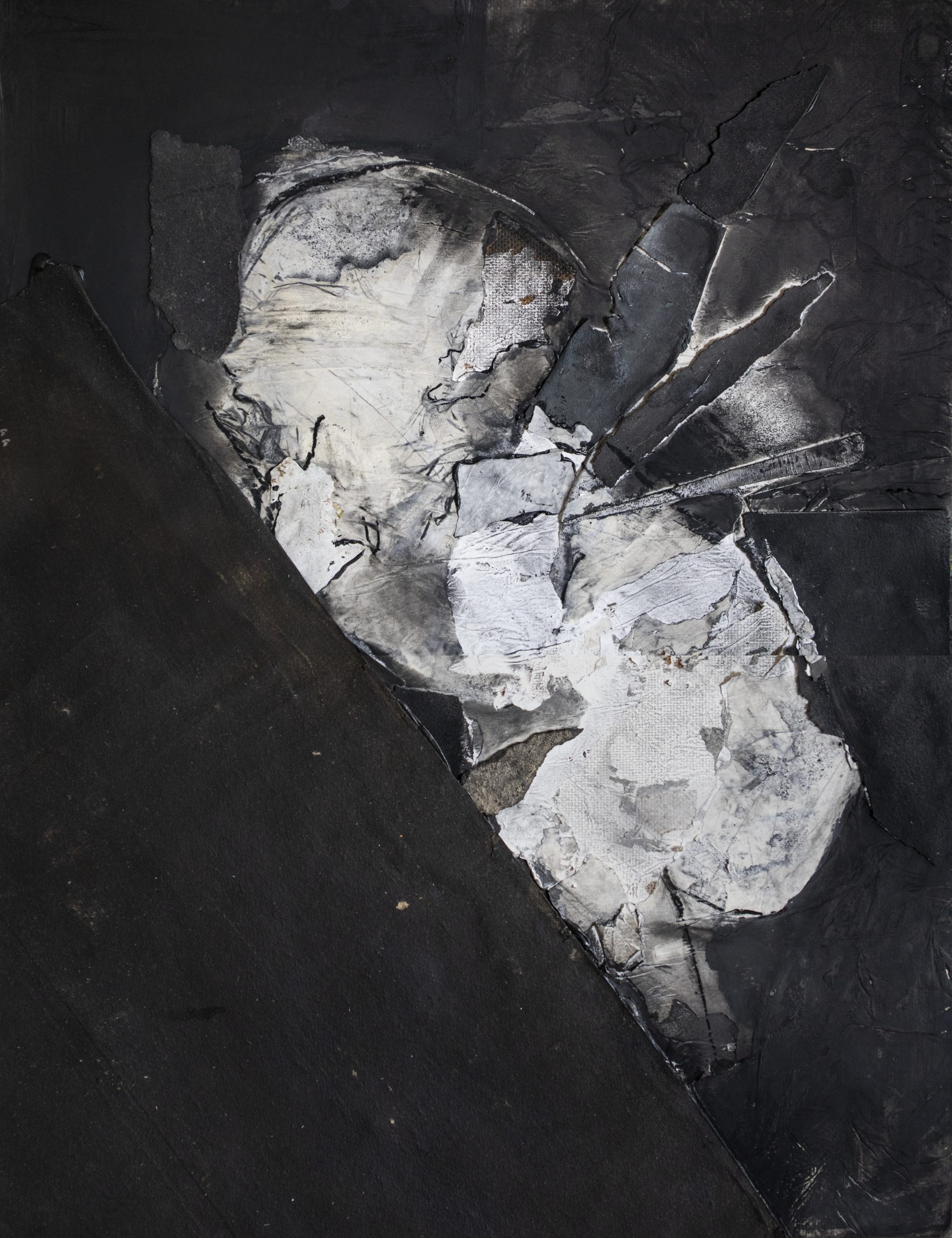 from the series Relative security
Olga Kuzyura

I knew that there is so much hatred in war
Lera Polyanskova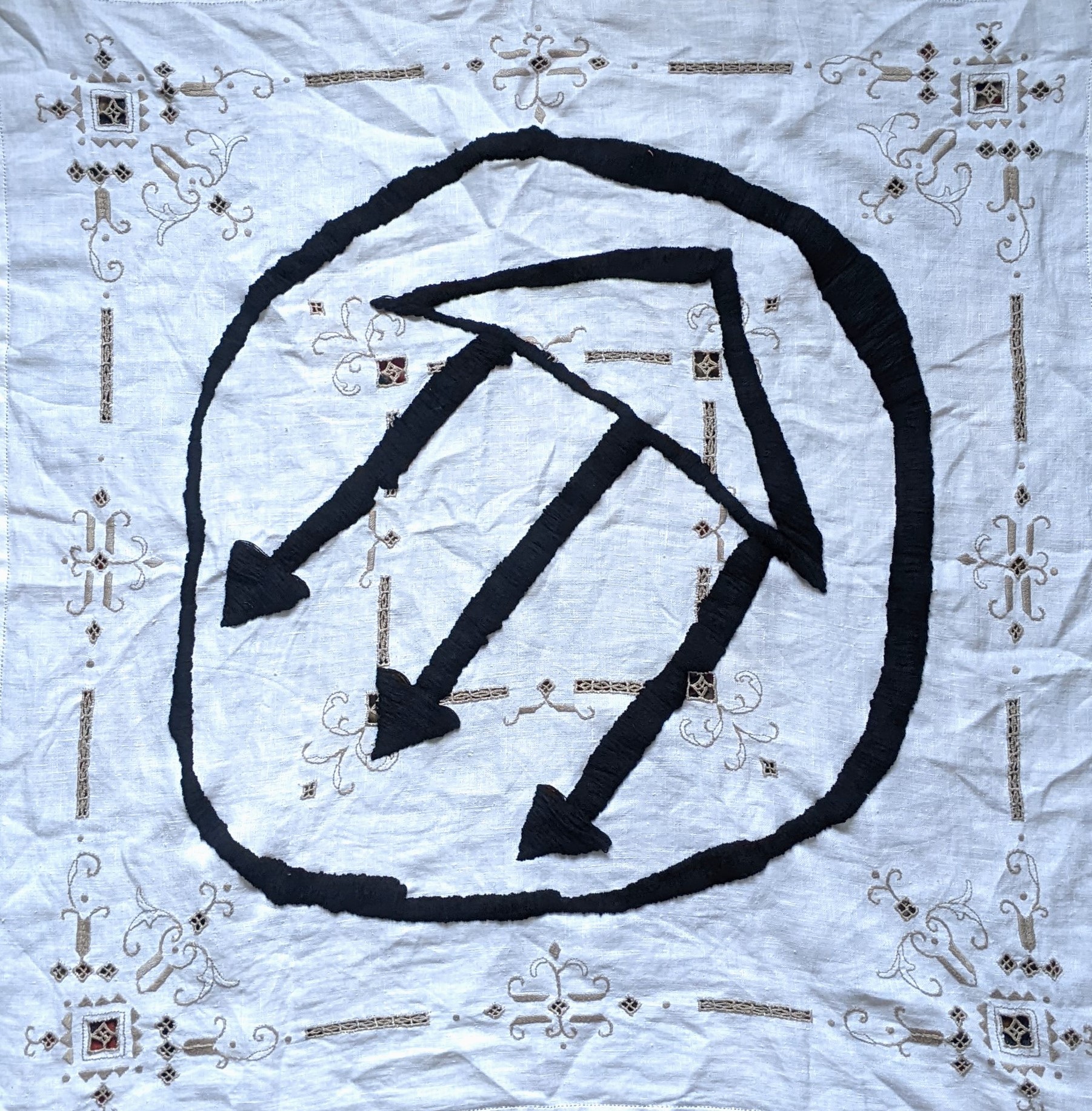 Anti-fascist Antiquity
Leo Trotsenko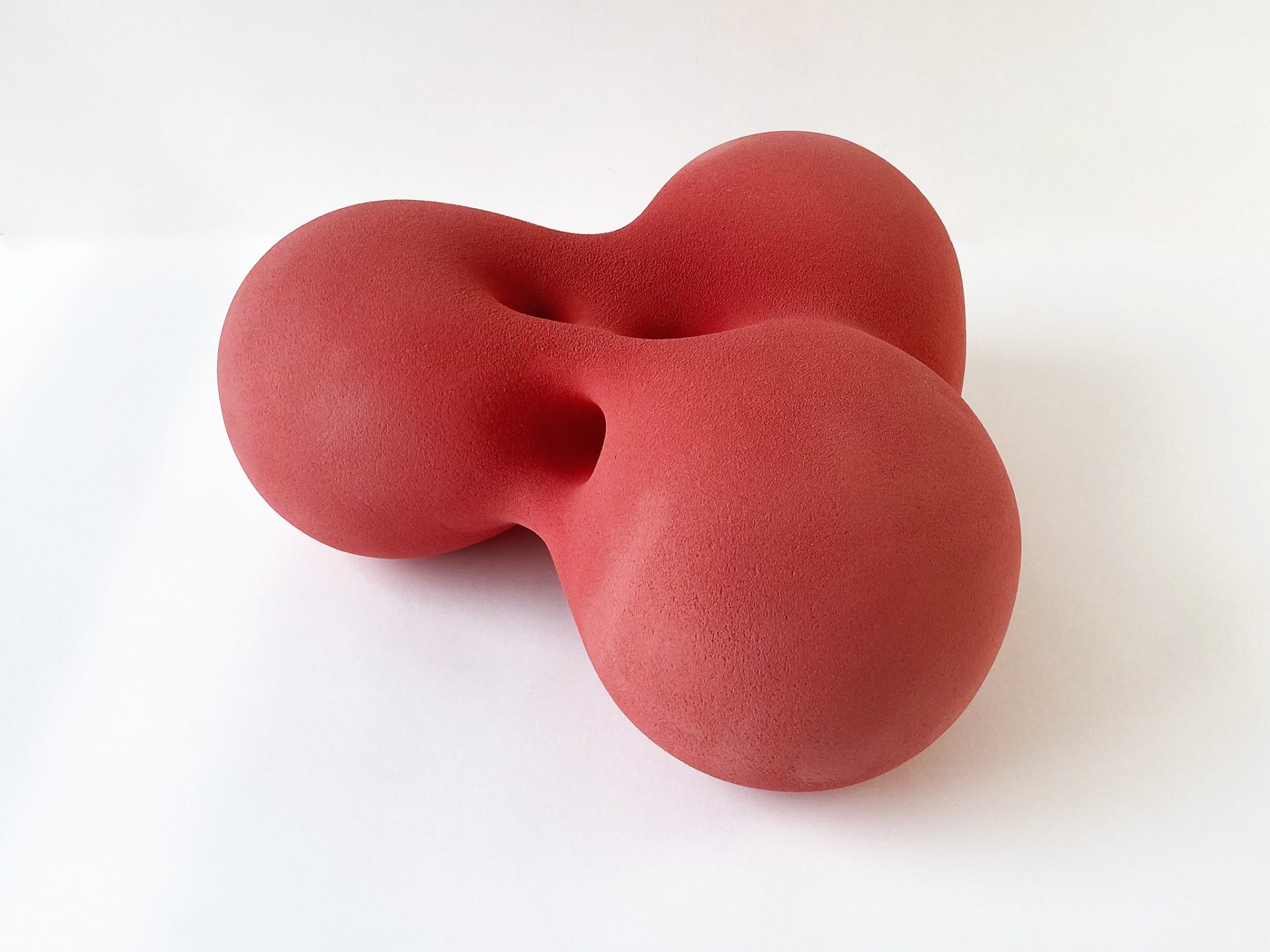 Penetration
Larysa Boruta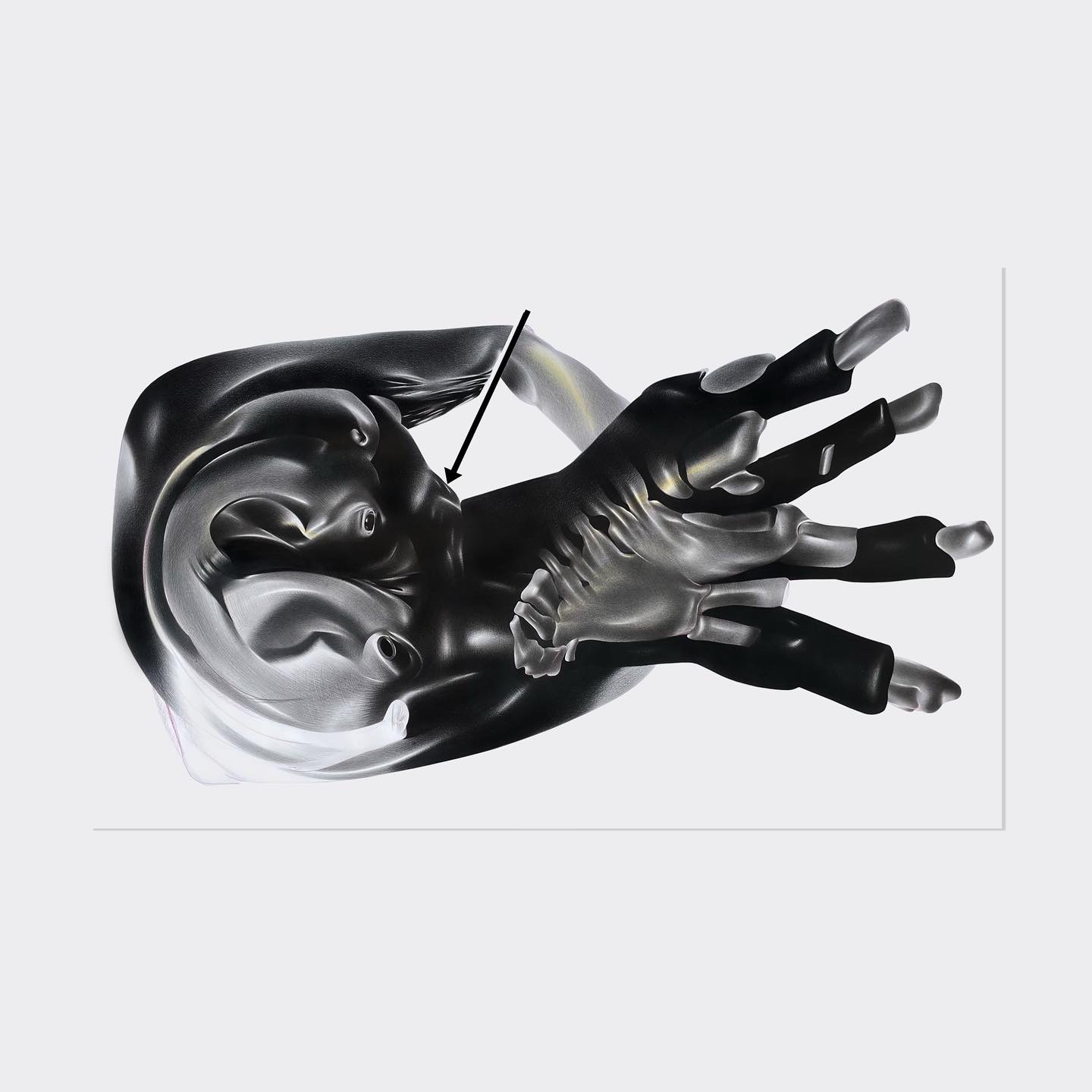 from the series The First Week
Veronika Cherednychenko